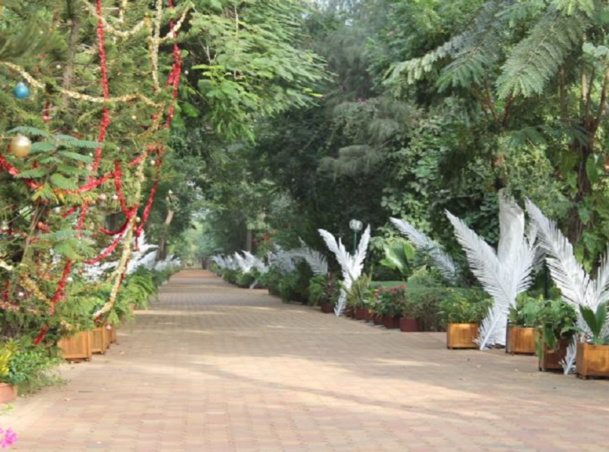 Travelers are deserting Senegal due to Ebola and the Nianing Hotel, while very popular, is suffering from low occupancy rates - DR: Facebook
In Senegal, the tourism sector keeps suffering due to the expansion of Ebola in West Africa.

However, the country has been practically untouched.

Since the start of the epidemic, only one person contracted the virus.

It was a young man who had traveled from Dakar and Guinea where he had been in direct contact with an infected person.

He has since been under treatment and is now considered cured.

The World Health Organization (WHO) even removed Senegal from the list of countries affected by the virus in late October 2014.

However, it is seems that this information bears no importance to tourists. They are literally deserting the destination.

This is why, among others, that Marmara chose to withdraw recently.
The hotel is working with various TOs in France
And bad news keep falling on Senegal since, confronted to the lack of clients, the Nianing Hotel, close to M'Bour, on the Small Coast, 90km South of Dakar, is going to shorten its season.

It will close in March 2015 whereas it usually stays open during the year's second trimester, if not longer.

In 2013, it had welcomed clients until late July, for example.

This establishment works with various tour-operators (TO) that offer it to their travelers on the French market. This is the case of Nouvelles Frontières, Thomas Cook or even Salaün Holidays.

"Hotel management decided to finish its 2014/2015 season before the end of the first semester of 2015, confirms the communication service of Thomas Cook France.

It took this decision due to a bad occupancy rate incurred by the Ebola epidemic."

Amade Apo, Director of the Nianing Hotel, choose to not comment for the time being. According to some local sources, the hotel would be undergoing major financial difficulties.

Without a quick recovery of tourist arrivals in Senegal, the doors of this hotel whose quality is highly appreciated by tourism professionals and their clients, may unfortunately never open again for a new season.