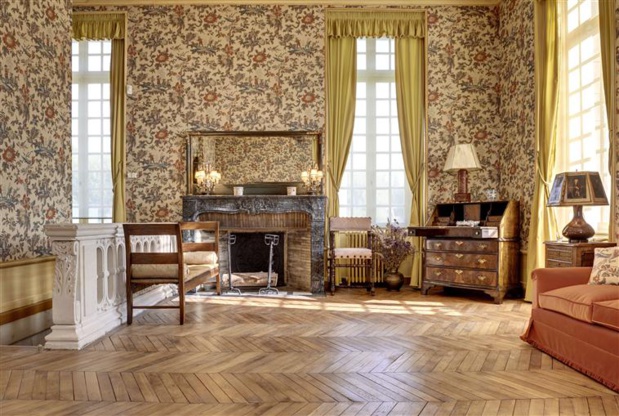 Anne Morgan Pavillon - French-American Museum (photo: Marc Poirier)
"Built in 1612, the Blérancourt Castle was the lavish home of the Potiers de Gesvres before it was dismantled during the French Revolution.

Left in ruins during the 19th century, it was entrusted by the French army in 1917 to Anne Morgan, the daughter of the famous American banker and collector John-Pierpont Morgan.

After the war, Anne Morgan acquired the castle (1919) and had two pavillons restored in order to create the French-American Cooperation museum.

While originally the museum was dedicated to the French participation in the war of Independence and to the American help during World War I, the cultural project has since expanded to French-American artistic relationships through an exhibit featured in the extension established in 1989," explains Christelle Clément of Aisne CDT.

The museum is now being renovated to develop its exhibition area and to highlight the archeological remains discovered during the excavations that were done before the construction work.

It should reopened in the 2nd semester of 2016. The Anne Morgan and Library pavillons remain open during the construction work.

Practical Information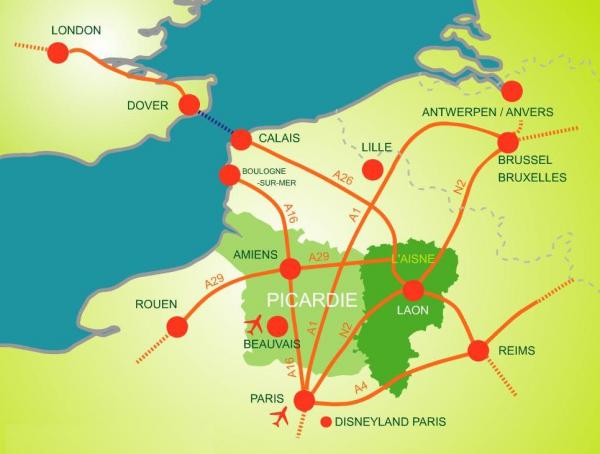 Getting to Aisne?
French-American Museum
Château de Blérancourt
02300 Blérancourt
Phone: + 33 (0) 3 23 39 14 71 - fax: + 33 (0) 3 23 39 62 85
http://museefrancoamericain.fr
Rates
Museum closed, reopening scheduled in the Fall 2016.
Anne Morgan Pavillon:
€2.50 (flat rate), everyday from 2pm to 6pm except tuesdays
New World Garden:
Free access all year long, from 8am to 7pm.
Conference visits for groups
- 1h for €66 plus entrance fee
- email reservation online signed at least 1 month before the scheduled date
Official Tourism Website in Aisne
:
http://www.evasion-aisne.com