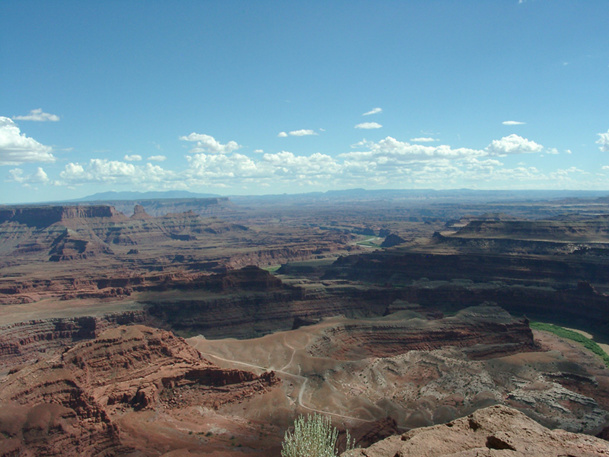 Organized tours remain a sure value - especially in North America. This is the case for Vacances Transat, that is currently undergoing its most successful year since 5 years in Canada, while the United States remains one of the most popular destinations - DR:JDL
When asked last June, distributors expressed their worry on summer sales.
The sales recorded at the beginning of the year were stopped in their tracks by a succession of events.
The World Cup approaching, May holidays, paying taxes, waiting on school results, etc. had slowed down vacationers especially those who travel in July.
But the irony is that since the elimination of the French team in the quarterfinal, sales seem to be booming again.
This is at least the observation that tour-operators made, who are reassured but still on guard…
"We felt the World Cup effect
, explains Pascale Gaston, general director of Visit Europe.
There was a true rupture until France's loss, which was followed by an important return of sales. But it was hard work to keep the planes, and allotments…"
Last minute promotions to empty July's stocks
While sales took up again around the 10th of july, this isn't without some sacrifice from TOs, particularly involving their trip offers.
"Clients who wish to leave in July particularly wait for last minutes offers,
explains Jean Brajon, CEO of Héliades.
This phenomenon is very strong this summer with Greece, because the competition is high, between air transport companies and TOs. This phenomenal overcapacity on the destination forces us to create offers to empty our stocks.

So, while our turnover is better than in 2013, the average price is lower."
As for Fram, that needs to liquidate stocks for july-august, a marketing scheme named "here and now" was put in place in order to make up for this delay in sales.
The Resort formula is more popular than other types of stays
Fram, like Héliades, Marmara, Look Voyages or again Top of Travel are emphasizing on their differentiating products to have a successful month of July.
And especially services offered in their clubs.
"Our Framissima products collect the best audience",
explains the group's spokesperson.
An observation that is
"completely logical, because this formula corresponds with what families expect during the period of school vacation: baby club, mini club, teen club, sporting activities, entertainment nights for all."
"The Lookéa are requested a lot
, explains Philippe Bechon, CEO of Transat France,
especially the mediterraneean region."
Just like the Top Clubs, marketed by Top of Travel.
"After the launch of the Top Family offer on July 8th, we have recorded an activity peak, confirms Anissa Dilmi, press representative of the TO. Malta and Croatia are part of our best sales."
Greece, Spain, Sicilia, Sardaigna for Marmara, Croatia and Madeira, for Visit Europe. The meditaranean basin is always successful.
A destination with a solid comeback is Tunisia.
"With Spain and Turkey, it is one of Marama's most important destinations for the summer, in terms of passenger volume
, explains Martine Haas, Communications director at TUI France.
But it sells more in last minute sale, so we'd rather wait until the end of the summer season to really declare a comeback of the destination."
Organized and custom-made tours: guaranteed values.
Less susceptible to the market's fluctuations, tours come off as a guaranteed value - especially in North America. This is the case for Vacances Transat, that is going through its most successful year in 5 years on Canada.
While the United States remains one of the most popular destinations, Northern Europe (Island, Scandinavia) are also attracting visitors this summer.
"Tours are being reserved a long time in advance
, comments Patrick Roy, commercial director of la Française des Circuits.
When we talk of a tour being sold at a last minute sale, we usually mean a sale done one or two months before departure. As for a normal stay, it usually means reserving 2 weeks in advance."
La Française des Circuits then has not felt any particular impact on its sales after the World Cup, especially since it goes through B2B.
We have just opened our sale for 2015
, adds Patrick Roy.
Our activity is doing well, but we have a very specific clientele and we don't work with the same volumes as large general TOs.

Those who are suffering the most right now are those with large volumes expected for certain stays. Resorts can save them only if they hold exclusivity on them."
Tours, clubs, but also customized trips are closing the gap.
"There is a strong shift from tours to customized trips for Nouvelles Frontières
, observes Martin Haas.
For example, in India, the customized trip volume was multiplied by 3 in three years."
The month of August will be more stable than that of July, with more expected sales, and less discounted offers.