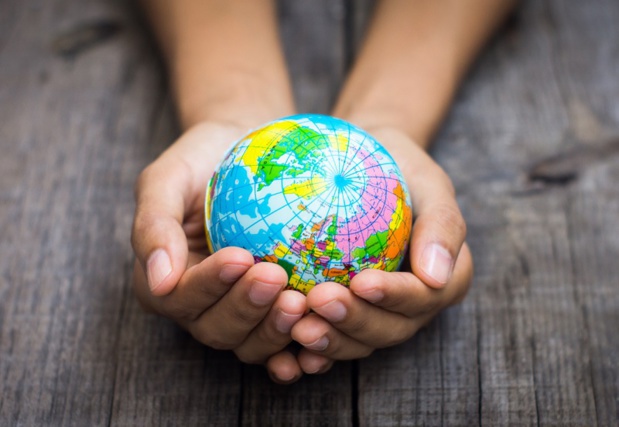 Investing, as a way to keep differences, in local touristic initiatives means reinforcing the commercial offer of emitting companies and contributing, sure on a modest but efficient level, to maintaining populations in their places of origin © kbuntu - Fotolia.com
We can exercise a type of mass tourism that enters within a respectful and sustainable form of tourism by establishing several additional components:

The first concerns production and consists in having perfect knowledge of the histories and traditions of the populations that the clients will encounter, especially in non-urban sites, in order to adapt the different types of visits according to the place's particularities.

We cannot elaborate the same tour in Madeira, a mono-cultural region, than in Burma, a country made-up of a multitude of ethnicities: the Bamars, Shan, Karen etc… all with different characteristics and histories often built on conflicts between each other.

The visit must, at some point during the trip, encourage a true encounter by making clients get off the bus or out of hotels, not to buy souvenirs, but to immerse themselves, even if only an hour, in the locals' real - not staged for tourists - daily life.

This moment can be paired with a restaurant outing or authentic accommodation for which the profit goes entirely to the local hosts.

This moment can also be transformed into a complete offer including this type of accommodations, activities, and restaurants, like are already doing a few operators in authentic tours: Salaün Holidays offers this in Madagascar.

Other parameters of sustainable production can be introduced in the programmation of operators depending on their means and will.

In fact, while the visits of natural or cultural sites currently remain the essential axis of offers, we must give as much importance to human encounters in our touristic programs. These experiences will be much more appreciated considering the new generation of travelers that prioritizes authenticity.

This dimension is true both in countries of the South and North, because even in developed countries, like France, territories and regional cultures carried by women and men are experiencing a renewal in activity of incoming agencies.
What about training visitors?
The other component is training future visitors, which must include information on the type of service, but also the reality of the populations they will encounter, in order to give them the behavioral tools adapted to the information given.

Finally, tourism in general is searching for meaning, pushed, in sorts, by a growing global "citizen" awareness, especially from inhabitants of Northern countries, on the risks of unrestrained and visionless economic development on the future of peoples and societies.

Touristic activity must play its part in this lucid societal quest by showing that it can also progressively develop this awareness.

This action, that is particularly aimed at countries of the South, can materialize through the investment in local projects that will benefit local populations and will constitute the services of future touristic productions of operators from the North.

Hence, creating host villages, teaching languages, rehabilitating artisanal techniques, are just a few examples of the strong implication of professionals towards different populations to fight against the homogenization of a tourism that erases differences, and allows for a fairer redistribution.
Organize an entire corporation of operators
Tourism is now one the rare economic activities that is common to almost all of the world's nations, and it is a sector in which employment and growth still remain possible.

Investing, in a way to preserve differences, in local touristic activities means reinforcing the commercial offer of emitting companies and contributing, certainly in a modest but efficient way, in maintaining populations in their place of origin.

Some generalist French TOs have adopted this strategy for a long time now, Salaün Holidays, Voyageurs du monde, but they are too few to effectively reverse the curb of a harmful tourism.

To give a true weight to these actions, it would be necessary for an entire corporation of operators to organize around a foundation, or similar organism, that would concretely commit towards this path.

This initiative would enable to give a strong message to the clientele of tourism professionals who all agree to say that they are progressively adding to the benefits of a more direct tourism.

This positioning, while staying within a perspective of profitability necessary to any type of business, would revive a profession that is not only losing ground but also participating in the separation of this human component within a context of a 21st century where the protection of mankind and its environment is mobilizing general attention.
Christian OROFINO
President of TOURCONSEIL
Former CEO and General Director of the Tour-Operator VISIT FRANCE
President of the Commission of Sustainable Tourism of SNAV
Co-President of the Geo-Political and Environmental Observatory of Tourism (OBJET)
Facebook Page of OBJET