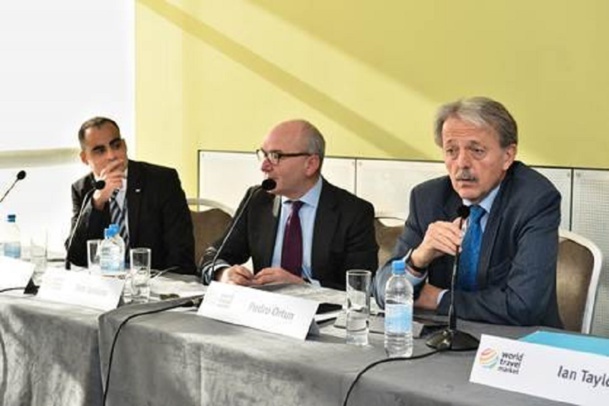 Experts fear that Europe will lose its place as a tourism leader in the world by 2030. DR
In 2030, Europe risks losing its spot at the primary destination in the world.
This is at least the fear of various tourism experts, who met during the WTM trade fair in London.
The Old Continent seems to have reached its peak with 563.8 million visitors in 2013, a record. Grabbing 52% of the market shares.
Revenues follow a similar trend, with 368.5 billion euros, or 42% of global expenses.
However, the growth rate should cap on 2.1% whereas global demand should increase by at least 3.5%.
"Without a global action coming from authorities, Europe will lose 10% of its market shares to the profit of the Asia-Pacific region,"
estimates Pedro Ortún, Tourism Director of the European Commission.
Especially since half of the new arrivals are generated by only 8 markets, mainly intra-regional. Emerging countries such as China and Russia only represent 7% of tourists in 2013.
Give visas more easily and unify promotion
In order to avoid being dethroned by Asia-Pacific, experts evoked various strategies.
"First of all, we have to make visa procedures easier as they are still to complex"
, remarks Tom Jenkins, General Director of the European Tourism Association (ETOA.)
He also recommends
a joint promotion strategy, especially towards emerging destinations.
But the available budget remains very limited. The European Commission only has
one million euros to spend each year in the sector.
A small figure compared to the 150 million dollars that the Visit USA Committee has.
"It is mandatory to increase funds to promote Europe as a unique destination"
assures Eduardo Santander, Director of the European Tourism Commission (ETC.)
Will its small budget, the
European Tourism Commission just launched a platform, baptized
Visit Europe
, grouping information on close to 30 different countries.
It is currently in English, but should soon be translated in French, Portuguese, Russian, Spanish and Japanese by the end of the year.
But will a website be sufficient to defend a sector that contributes to 9% of the GDP and 10% of the workforce in the European Union?