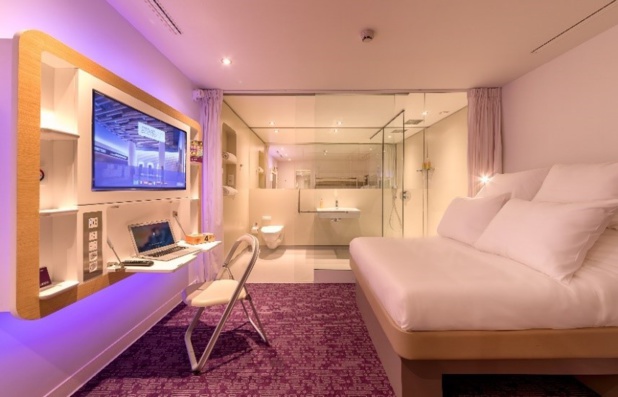 This hotel offers 80 bedrooms « cabines » to passengers in transit for several hours in between two flights.

YOTELAIR is located in the new lounge in the international zone of Hall L, Terminal 2E, Instant Paris, dedicated to travellers'wellness.

This British ultra-modern concept (high-speed Wifi, 24/7 automatic booking stations, USB plugs, renting by the hour…) has already seduced London, New-York and Amsterdam.

French version