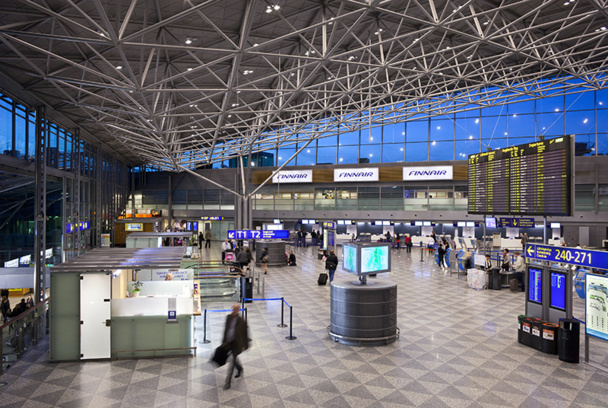 Helsinki's airport will be equipped with a passenger localization system via wifi before the end of 2014 - Copyright © Finavia Corporation
Will the airport of Helsinki-Vantaa in Finland be transformed into a Big Brother airport?
By the end of 2014, a passenger localization system via wifi will be set up.
This function will need to be activated on passengers' phone for them to receive personalized information on their own devices:
indications to avoid lines at security checkpoints, delays and boarding times, and especially, discount coupons to the 35 stores and 32 restaurants…
"The most important aspect is improving the experience and satisfaction of clients, as well as the circulation flux in the airport",
explains, on Euronews, Heikki Koski, deputy director of Finavia, the company developing the system.
The challenge of such a technological advancement will be maintaining the security of travelers' data. Many fear the idea of being watched during all of their travels.
The airport assures that no data will be conserved. Yet, Finnish authorities have imposed that a warning message must be displayed when the traveler connects to the airport's network.
For this system to show no threat to privacy, users' anonymity will need to be guaranteed.