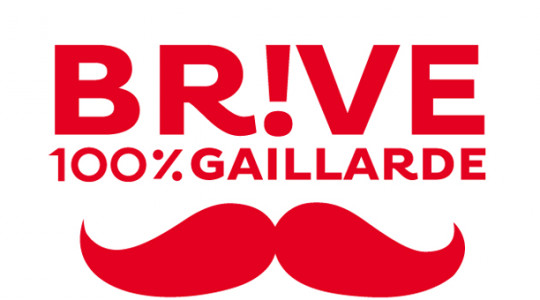 TourMaG.com - How did you get the idea of communicating differently?

Stéphane Canarias: We began from a simple observation: Brive isn't really a glamorous or sexy destination… Which is why a billboard campaign, or advertising in the media did not seem very efficient to promote our city. Brive holds a spirit of "robust dudes" with rugby and local cuisine. So we decided to highlight these characteristics rather than the city itself. And since we don't have a large budget, we turned to Internet and tackled viral marketing.

TourMaG.com - How did you communicate on Internet?

Stéphane Canarias: We asked Brive's inhabitants to be ambassadors of their city. In 2010, we launched a quirky photo competition on the web and Facebook, with a prize of two roundtrip Paris/New York tickets to win. To attain the trip, contestants had to take a photo that was representative of the city by including a logo "I love BG," BG standing for Brive-la-Gaillarde, an echo to "I love NY." The success was massive on social networks which led to a strong buzz around Brive.
TourMaG.com - How do you work to attract foreign tourists?
Stéphane Canarias:
First, we target the British market through social networks. Promotion actions are focused on press receptions around themes that define the region: cuisine and art of living. Then, we add events for British bloggers to boost the destination's visibility on the web and social network. We mostly invite specialized anglo-saxons bloggers who have a strong following to develop client/consumer opinion and attractive multimedia contents (photos/video) for a foreign target, that is primarily British.
http://www.brive-tourisme.com
How to get there
By plane
- Information Airport Brive Vallée de la Dordogne (aeroport-vallee-dordogne.com 05 55 22 40 00).
Paris (Orly West)
www.hop.com
/ London City
www.cityjet.com
/ London Stansted
www.ryanair.com
/ Ajaccio (April to September)
www.hop.com
/ Amsterdam (June to September)
www.cityjet.com
/Maastricht (April to October)
www.ryanair.com
By train
From Paris 4h / Clermont-Ferrand 4h / Bordeaux 2h30 / Toulouse 2h15
By car
Paris- at 480km through A20 highway. Toulouse- at 200km through highway A20. Bordeaux- at 200km through highway A89. Clermont-Ferrand- at 180km through highway A89. Lyon- at 360km through highway A89.