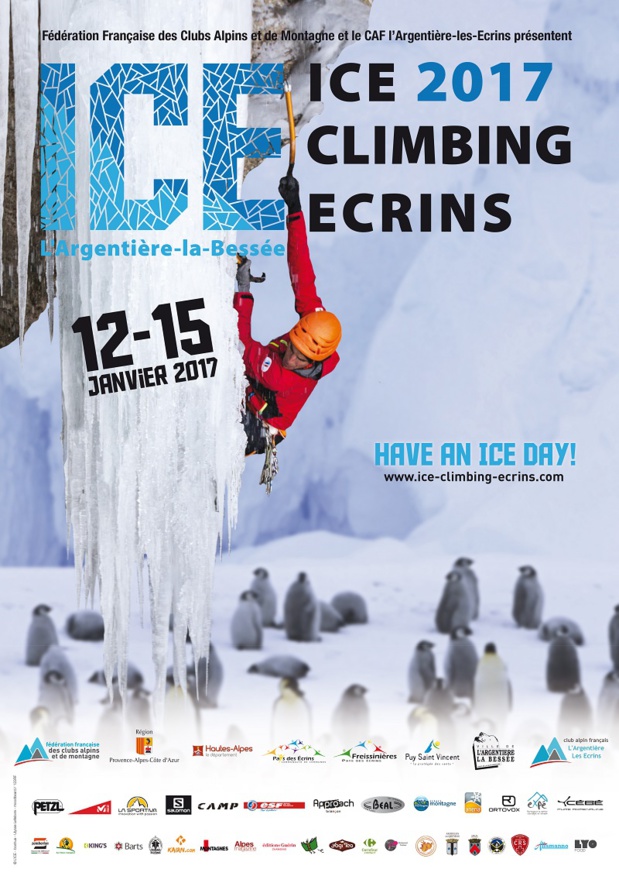 Organized by the French Federation of Alpine and Mountain clubs (FFCAM), the traditional Ice Climbing Écrins 2017 gathers mountain professionals and climbing + ski aficionados.

A not-to-be-missed event of the season.

This year, professionals and aficionados will be gathered fo four days. They will have the opportunity to be initiated to ice climbing, to discover mountain safety measures, to try free-ride and snowshoeing, to attend the presentation of the latest mountain equipment or to receive a massage performed by professional therapists.


New on this 27th edition
Ice Climbing 2017 will surprise guests during this new edition :

- Screening of the Premiere of "Le Doigt de Dieu" a film by Ivan Estienne, on Thursday 12 in Argentière theatre.

- A round table about "Evolution in mountain practice" with notorious guests such as Ueli Steck, Lionel Daudet, Nina Caprez, Mathieu Maynadier, Marion Poitevin, Girls to the Top, Excellence du CAF group. The panel discussion will be animated by MONTAGNE MAGAZINE.

- Rock and pop concerts with Swing Girls and Inglorious Funkers...

Great activities for mountain aficionados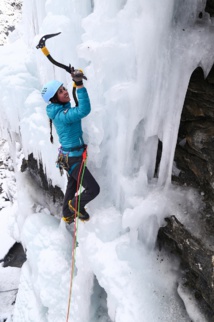 @Jan Novak Destination Ecrins
Participants will have the opportunity to take part in :

- ice climbing sessions
- Mountain safety measures workshop
- Freeride and snow shoe treks
- Presentation of the latest mountain and ski gear + free trial
- exhibit with partners
- Dry-tooling International Open
- Free massages (performed by professional therapists)
- Literary café
- Russian sauna
- A banquet (in a real tent)
- happy hours
- fireworks


For more information