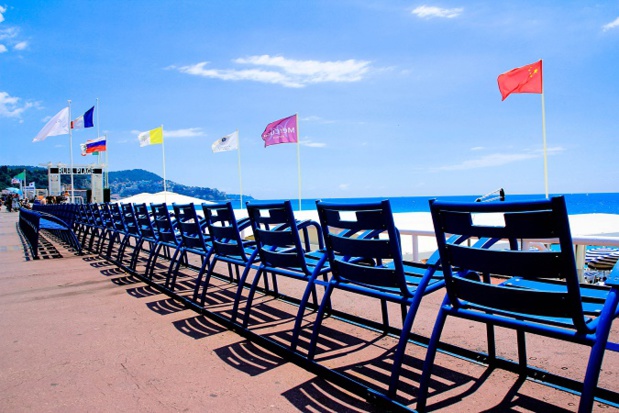 Fewer tourists are coming to the French Riviera since July 14, 2016 - - Photo : canonist06-Fotolia.com
Since the terrorist attacks that claimed 86 lives in Nice on the night of July 14, 2016, the tourism rate on the French Riviera has
decreased by 10%, according to estimations by the Côte d'Azur Regional Committee (French acronym CRT.)

This decline in the number of tourists
coincides with a drop in revenues by 20 to 25% for the sector.
The decrease of arrivals is general. Its amplitude varies according to geographic zones, types of facilities, and clientele segments. Urban centers along with mid- to high-end hotels are the most affected.
"Such a decrease, if it is confirmed in the final results, is exceptional: the highest drops recorded until now following the attacks of Paris in 1995 and September 11, 2001, were lower,"
adds the CRT Côte d'Azur in a statement.
In response, the Alpes-Maritimes (06) department, the Provence-Alpes-Côte d'Azur (PACA) region, the chamber of commerce and industry (CCI) of Nice Côte d'Azur and Atout France, adopted a stimulus plan for tourism in the French Riviera in the middle of the summer 2016.
With an amount of one million euros, these first communication campaigns began on August 15th, 2016. They aim at promoting positive images of the destination.
With, visibly, a few positive effects since
"the rise in the volume of new reservations is starting to be felt, which proves that unlike after the Paris attack, it is necessary to act fast and not wait several months to launch a stimulus plan on the destination,"
believes the Côte d'Azur CRT.
Côte d'Azur : chute de 10 % de la fréquentation touristique depuis l'attentat de Nice