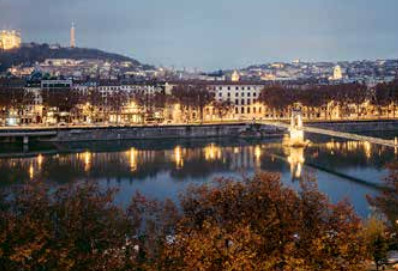 Photo CCI Lyon Métropole
The hotel business in Lyon is on the rise in 2015.
The
RevPAR increased by 5%
compared to 2014 for an amount of €53.8 ex VAT. With an average occupancy rate of 65.2%, across all categories,
the occupancy rate is experiencing a 3% increase
compared to the previous year.
Only the budget hotel sector records a decreasing occupation rate by 1% compared to 2014.
The
average prices are also increasing by +2%
(across all hotel categories.) The global demand, expressed in the number of overnight stays, is increasing by 4.2% compared to 2014, which accounts for a total amount of 4.4 million overnight stays.
In 2015, the trend is slowing down since net openings represented only 381 rooms, or
an additional offer of 2.56%.
Today, the hotel properties of the city total at 14,623 hotels rooms and 3,457 apartments.
Lyon : l'hôtellerie tire son épingle du jeu en 2015