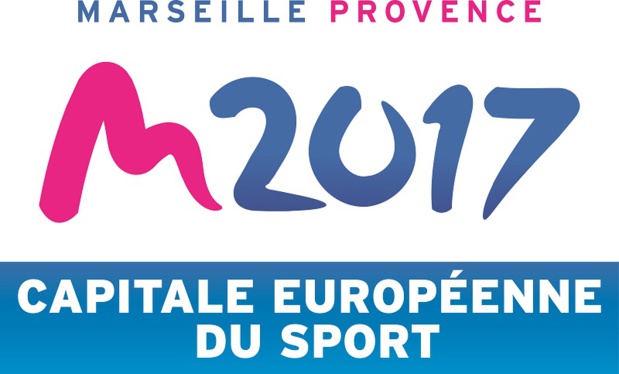 Nominated European Capital of Sport, Marseille becomes the touristic destination for culture and sport.

A great oportunity for the city to promote tourism of the region's numerous sport assets.

With 1001 sport facilities, the emblematic Olympique de Marseille and Cercle des Nageurs clubs, a 50km long seafront where it is easy to practice any nautical sport, diving, biking, climbing, trekking and with gigantic open air Vélodrome stadium, Marseille is the destination for high level athletes as well as for sport aficionados.

The event will be launched on Saturday January 14th 2017, 1pm-midnight on the Old Port.

Major sport events in the Phocean city during Year 2017
The figure skating World Cup on December 8, 9, 10 and 11 2016 at Palais Omnisports Marseille Grand Est will kick the season off.

Marseille, the European Capital of Sport in 2017, will host 15 international and european championships.

Marseille will welcome the following international events :

- Tour de France cyclist: penultimate stage (time trial)
- Squash World Championship
- Downhill World Cup (ice skating)
- Skate World Championship
- Skate Cross World Cup
- Windsurf World Cup
- MTB Junior World Cup
- Roller Soccer World Cup
- Trial World Cup
Boxing World Championship

European events will be as follow :

- European Championship of Brazilian Ju Jitsu
- European Swimming Championships

Marseille will also host national championships :

- French Elite Athletics Championship
- French Judo Championship (by team)
- French Table Tennis Championship
- French ATV Championship
- French Cycling Championship (veterans)
- French Championship of Longe Côte
Popular events in sports
To complete this year of sport achievements and competitions, Marseille will celebrate the 80th anniversary of Vélodrome stadium .

The city will also emphasize on other popular sport events such as the Marseille-Cassis marathon, the Méditerranean Meeting for swimming, the Provence Tennis Open, the Monte-Cristo swimming challenge, the Mondial à pétanque La Marseillaise…