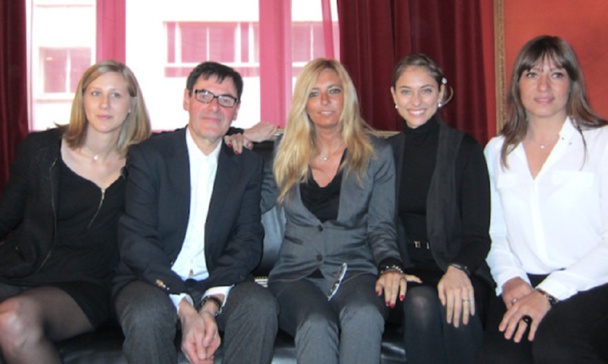 Olivier Glasberg and his team of experts joined the network of luxury travel agencies. DR - LAC
TourMaG.com: What assessment to you make of this first year of activity with Au Fur et à Mesure, your TO specialized in luxury travel?

Olivier Glasberg: This first year was positive.

Our initial marketing approach allowed us to attract new clients, especially associations or high-end private clubs.

We handled one hundred cases. Which enabled us to increase the tourism business revenue by 21% of our Succès Voyage agency.

TourMaG.com: What products sell better?

Olivier Glasberg: Since we focus on the luxury sector, it is rare for us to sell hotels ranked with less than four stars.

On the medium-haul, the average customer purchase varies between 2,000 and 3,000 euros, whereas for the long-haul it increases to 5,000 - 7,000 euros.

During the end of the year, we noticed to strong enthusiasm for Thailand, and Mauritius island. However, the Maldives are suffering from the political situation and high prices.
TourMaG.com: What is the profile of your clientele?

Olivier Glasberg: Approximately 70% come from the Parisian region.

We also have Swiss and Belgian customers. More and more corporate clients of the agency entrust us with their personal vacations. We also try to retain them through our frequent flyer program, Unimiles.

TourMaG.com: Is the luxury travel market still as strong as ever?

Olivier Glasberg: Of course, it is a growing niche. But the clients have changed, they don't want to pay for anything at any price.

They want to treat themselves, but could very well travel on a low-cost medium-haul flight. They compare, check online; we cannot afford to present them with absurdly higher prices than what is found online. Our margin remains quite reasonable today.

TourMaG.com: Exactly, how do you fight against the competition of some websites that break the prices of luxury hotels?

Olivier Glasberg: Brokers websites pose no issue, because we have the same rate offers by surfing on the yield of hotels. However, we offer many additional advantages, like free upgrades or complementary breakfast.

Furthermore, thanks to our membership in the Virtuoso group, we benefit from negotiated agreements with DMCs and hoteliers that can be very interesting to our clients. This is a highly selective network for which you have to be invited.

As for today, there are only 4 members in France and we are one of the most important ones.