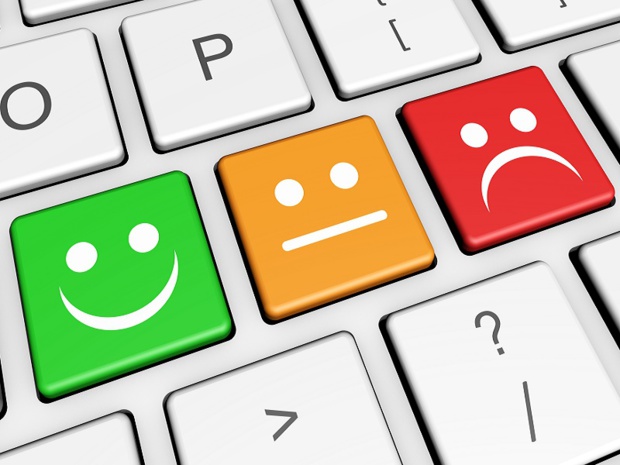 The Law for a Digital Republic should force online comment platforms to specify if their publications were verified beforehand - DR : niroworld-Fotolia.com
Publishing fake comments on hotels or restaurants online could very soon become impossible.
Indeed, the bill for a Digital Republic, released online on September 26th, 2015, includes one article (Art. 15) that projects
to impose websites that publish consumer comments to state if the publications were verified.
Titled "Better inform on online comments and flows," this part of the bill also expects to force online opinion websites to specify to their readers what methods are implemented to control the published comments.
The website
Republique-Numerique.com
, that disseminates the bill, adds that the objective is to enable the consumer to
"independently evaluate the level of trust that he will grant to the comments available to him, and, by extension, to the website publishing them."
According to Frédéric Vanhoutte, President of level.com and President of the Connected Travel Commission of the SNAV (National Union of Travel Agencies), this is not indispensable.
He believes that it is not necessarily useful to regulate on this issue.
"We must trust consumers. They are not fooled. Furthermore, each company must take its responsibilities and commit to not betraying the trust of its clients and audience,"
he explains.
AFNOR norm not applied
On the contrary, for Umih (Union of jobs and industries of the hotel sector), the establishment of such a measure is highly welcomed.
"On the topic of online comments, we must regulate and allow consumers to take a step back,"
ensures Laurent Duc, Manager of the hotel branch for Umih.
To justify his position, he reminds that many platforms, including
TripAdvisor
, never applied
the AFNOR NF Z74-501 norm "Online comment of consumers" that follows the same line.
Contacted by TourMaG.com via its press service, TripAdvisor - that hosts over 200 million advices - stated its
"impossibility to respond to our questions"
because the law for a Digital Republic has not yet been voted.
The bill must be passed to France's Council of State for a presentation to the Ministers Council by the end of 2015. After which it will be subjected to an examination by the Parliament (National Assembly and Senate) early 2016.
No response at
Expedia
either, a website on which we can currently find over 15 million comments on hotels.
But according to a spokesperson of the platform, it is
"important to remind that users can give their opinion on a hotel only after having stayed there, via a single reception that enables them to access this service."
"Not a proof of purchase but a proof of experience"
But how can we be sure that the author of a comment truly did visit the establishment in question?
On this point,
"we do not ask for a proof of purchase but a proof of experience
, specifies Laurent Duc from Umih.
Because sometimes, the one who purchased the stay isn't always the traveler."
At booking.com, they state having found a solution.
"To evaluate and publish an opinion on a hotel, the client must have bought the stay, experienced and payed for the stay
, as described by a spokesperson of the website.
All of that is directly verified with the hotelier. Then the client receives an email that asks him to evaluate the establishment following a number of criteria."
These criteria are then incorporated to create an average grade for the place. The traveler can also leave a comment and provide specifics on his stay: did he travel alone? as a couple? with family? with pets? Which provides the possibility of refining evaluations based on the typologies of clients.
Booking.com
counts over 62.3 million comments from
"true clients"
for over
805,000 referenced hotels. Which corresponds to an average of around 77 comments per establishment.
Lifespan of comments
But what also worries hoteliers is the fact that some online review websites refuse to take down older comments.
"Comments on services must be treated differently than comments on goods,
believes Laurent Duc from Umih.
The situation from one day isn't necessarily the same one or two years later."
Especially if, in the meantime, the hotel manager did work to remedy some problematic issues.
On this topic, booking.com commits to deleting and to no longer take into consideration the global grade on comments and evaluations 14 months after their publication.
"This enables the referenced hoteliers who worked and improved their services to not be sanctioned,"
specifies the website's spokesperson.
Expedia also applies a lifespan to the published comments. However, this is not the case on TripAdvisor.
And in some cases this can be very detrimental. Especially because, according to Umih,
only 1 to 2% of clients leave comments after staying in a hotel, yet 80% read comments before reserving.