The grouping of independent French campgrounds, gathered under the label Camping Qualité, offer a highly positive assessment of the summer season 2016 with
+197% reservations and an increase in revenues by +301%.
These results were made possible by
"the new strategy launched in 2016"
according to a statement, especially via the website
campingqualite.com
that enabled to generate
5,500 reservations for €3,000,000 in revenues
, versus 1,900 reservations and €723,000 in revenues in 2015, at the end of the summer.
The establishment of new measures aimed at helping campgrounds acquire or maintain the demanded quality level, along with a reinforced communication campaign on the new website, has led to a 40% rise in the website's traffic.
"This new platform of information and camping offer provides "direct consumer" contact, no commission is given to member campgrounds or vacationers who reserve on the website."
A preference for mobil-homes and cottages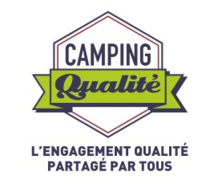 The figures of mobil-homes or cottages accounted for more than 63% of reservations.
"The request for rentals has increased by 108% from 2015 to 2016 and that of locations by 82%,"
specifies Camping Qualité.
The average span of a stay increased from 6 to 7 nights, in one year.
The campers are mainly French (77%), followed by the Dutch (8.4%) and the Belgians (7%.)
More than 60% of campers are between 36 and 55 years old. Note that the proportion of
26-35 year olds increased by 14 to 16%
while that of 56-65 year olds dropped by 15 to 13%.
The
PACA region was the most visited region, with more than 15% of reservations, Rhône Alpes with 12% surpassed Bretagne that caught 11% of reservations just like Aquitaine.
Eté 2016 : les campings indépendants ont séduit les Français