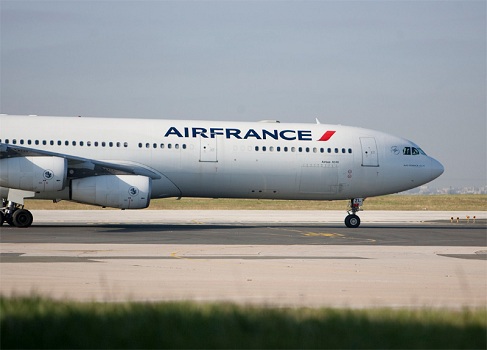 The group Air France-KLM records a rise in passengers thanks to the development of Transavia. - Photo Air France-KLM
With 6.3 million passengers, the traffic of Air France-KLM is at decline of 0.4% in March 2015. The group shows an occupation rate of 83.3% for the month, a progression of 0.2 points compared to March 2014.

However, for Transavia, the number of travelers (600,000) rose by 9% in just one year. The low-cost branch continued its rapid development in France where it's capacity grew by 48% in March 2015.

This enabled the French-Dutch group to finish the month with 6.9 million passengers, meaning 0.4% more than in March 2014. Its no-load unit revenues per available tonne kilometer (RATK) is however on the decline.

It will publish its results for the first semester of 2015 on April 30th, 2015.