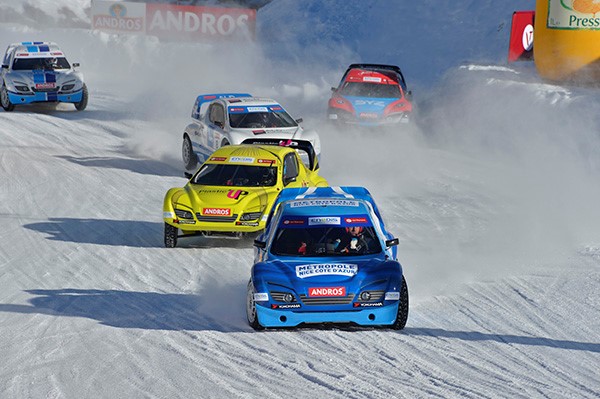 @Trophée Andros
Serre Chevalier has a reputation for hosting car races on ice.

In 1971 it created « La Ronde Hivernale », the first official ice racing championship.

Up to 2009, the most notorious pilotes (Prost, Dayraut, Muller...) came to fight for the champion title.

On January 14-15 janvier 2017, the 5th round of the 2017 Andros Trophee will take place again in this famous station.

Ice racing aficionados, mark you calendar !

This year, an interesting category The Electric Andros Trophee should seduce the public.

Aurélien Panis and Nicolas Prost (Two champions'sons), Christophe Ferrier, Vincent Beltoise will be part of the event.

The Pilot Bike/AMV Cup (moto) and the Feminine Trophee will be additional exciting events to this 28th edition for a great weekend.

Schedule for the 2017 edition
Val Thorens (December 3-4, 2016)
Andorre (December 9-10, 2016)
L'Alpe d'Huez (December 16-17, 2016)
Isola 2000 (January 6-7, 2017)
Serre Chevalier (January 14-15, 2017)
Lans en Vercors (January 20-21, 2017)
Clermont-Ferrand/Super Besse (January 28, 2017).

Participants
Jean-Baptiste Dubourg/Christophe Jouet (Renault Clio III)
Franck Lagorce/Didier Thoral (Mazda 3)
Adrien Tambay/Jacques Wolff (Mazda 3)
Olivier Panis/Bérénice Demoustier (Audi A1 Quattro)
Jean-Philippe Dayraut/Eddy Benezet (Bmw M2)
Emmanuel Moinel (Renault Clio III)
Olivier Pernaut/Margot Laffite (Mazda 3)
Gérald Fontanel/Joël Lopez (Bmw M2)
Benoit Treluyer/Nathanael Berthon (Audi A1 Quattro)
Gilles Stievenart/Christian Beroujon (BMW M2)
Bertrand Balas/Sylvain Pussier (Peugeot 3008)
Dominique Chianale (Mini Countryman)...

Figures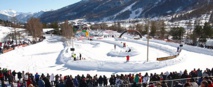 @ circuit de glace Serre Chevalier
1971 : Serre Chevalier organises the 1st official national race on ice,« La Ronde Hivernale ».
1990 : 1st round of Andros Trophee organized on January 27th in Serre Chevalier.
51 : Record number of victories won by Jean-Philippe Dayraut.
10 : Number of victories held by Yvan Muller between 1996 and 2006.
850 m : Total length of the ice racing ring in de Serre Chevalier.