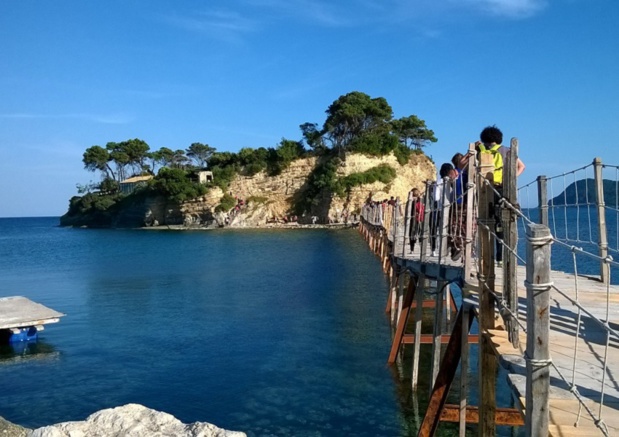 Between beaches, mountains, and olive fields, the Zakynthos island, in Greece, should surprise its visitors - Photo P.C.
TourMaG.com – On Wednesday May 13th, 2015, Voyamar organized a one-day educational tour on the island of Zakynthos (Zante), in Greece. What is the goal of this operation?

Dominique Duc: "The goal is to invite travel agents from the Western region, around Nantes, and the Southern region, around Marseille, to discover this little known island.

It is still not well known on the French market. Since last year, we are the only ones selling this destination. Which means that, globally, travel agents and their clients are not familiar with it.

It is an island on the Ionian Sea located at the South of Corfu. Right in front of the Peloponnese. It is very beautiful, its landscapes are diverse and there are lots of things to do. Numerous beaches that are also protected especially since they welcome the caretta caretta turtles that come lay their eggs various times a year.

A first visit here and we're hooked.
TourMaG.com – What does Voyamar offer in terms of production?

D.D.: "We offer a wide range of products. There is something for people who want to move, visit, through an auto tour system combined with the Peloponnese. The crossing from Zakynthos to Peloponnese by boat takes 20 minutes. An opportunity to visit historical sites such as Olympia or Delphi for example.

They are one week long stays with departures in charter flights every Friday from Paris, Nantes, Lyon, and Marseille.

We also offer a combination of islands with Kefalonia, the closest island to Zakynthos geographically.

We have numerous hotels in Zakynthos. In half-board or all-inclusive in a range of 3,4 or 5 stars and some resorts. Enough to meet to all types of expectations from travelers."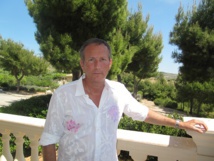 Dominique Duc is the Executive Director of Voyamar Aerosun - Photo P.C.
TourMaG.com - Since last year, how many clients have gone to the island with Voyamar?

D.D.: "In 2014, we led the operation of late May until late September, and we had 3,000 tourists visit it.

In 2015, we began the season rather earlier with the departure of the first charters on May 8th. We're estimating being able to make at least 5,000 clients this year on the destination."

TourMaG.com - You chose to organize an educational tour for just one day. What are the advantages of this formula?

D.D.: "We had already done it last year for distributions from Lyon and Paris.

The goal isn't to do a series of hotel visits but especially to make them discover the destination so that they can sell it more easily. Since it isn't very far from France, a day-long educational tour allows to see the main advantages of the island without having to take too much free time."

TourMaG.com - You choose to transport the travel agents with Air Méditerranée. It is a company that you keep on trusting, despite the fact that it is currently under judicial review?

D.D.: "Yes, and it is far more than just trust. We have been partners for many years.

We support them and we will keep supporting them. That is without a doubt for us. We have full trust in the future of Air Méditerranée."