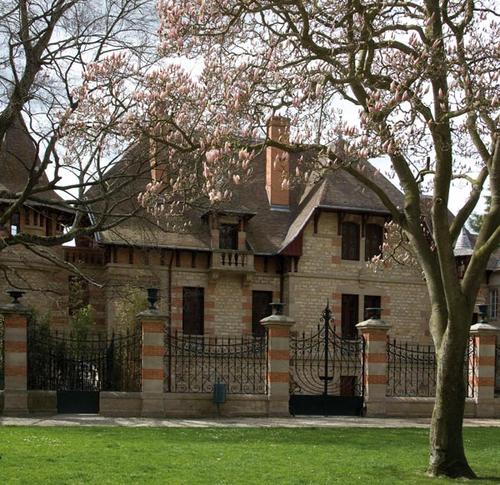 Maison Mantin
Louis Mantin specified in his testament that he wished to donate his home and everything inside of it
"to enable visitors one hundred year from now to see a specimen of bourgeois-living in the 19th century."
In the fall 2010, after several decades of closing to the public, La Maison Mantin reopened its doors to visitors after restoration, respecting the last wishes of Louis Mantin.
The house was created by the architect René Moreau, in an eclectic style that integrated all the comforts that existed at the time, such as a central heating system, electricity, and even a towel heater in the bathroom.
The decorative paintings of the home were done by Auguste Leroy and visitors should not miss out on the very unique cabinet of curiosities, typical of those times.
"Time has passed but this collection has remained intact. Upon entering within these walls that remained hidden from the light for so long, visitors feel the feverish emotion of an archeologist discovering antique relics.

A formal reception hall, a cabinet of curiosities where lots of weird things abound like porcelain collections, glassware, keys or bells…every step is a discovery, a dive into the universe of this discrete man in search of beauty and universalism,"
explains Laurent Laborie, Director of the Moulins Tourism Office.
Practical Information