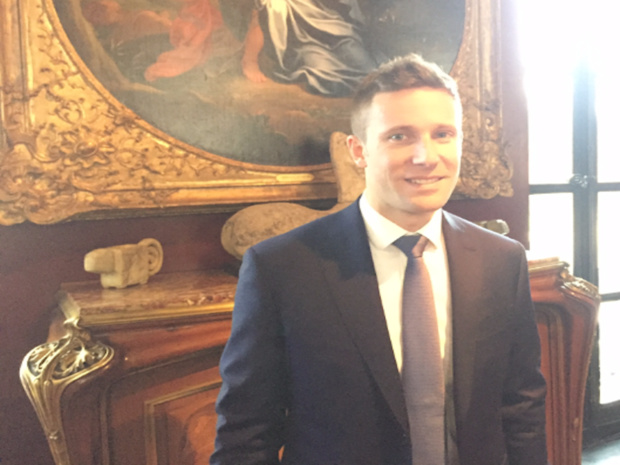 Nicolas de Villiers, the son of Puy du Fou's founder and the president of the park launches an important development strategy abroad - DR : P.G.
With international recognitions and economic success, le Puy du Fou think big.
Nicolas de Villiers, president, states that
"The park's 40th anniversary is only the begning of a long story"
.
Founded in 1978 by Philippe de Villiers, the park enjoys its success with
2 220 000 visitors last year, 100 millions euros of sales revenue ( a 21%raise and twice more than what they made five years ago).
Le Puy du Fou prepares for a spectacular future and is about to invest
200 millions euros over a 10-year period to expand abroad.
Shows to open in Spain and in China
"As a provider, we look into international markets"
, declares Nicolas de Villiers.
After developping historic shows in British and Dutch amusement parks over the last years,
le Puy du Fou is ready to grow abroad.
The president states:
"Our goal is to open three new parks within the next 10 years",
The most advanced project as of today is a park featuring Spain history. The park will be located next to Toledo
. It will be a replica of the French park's format.
Location is set and the opening will occure in 2021. Le Puy du Fou is now looking with local communities for investors.
A 140 millions euros should be invested on the project.
Le Puy du Fou is also talking with
Chinese investors to create a theme park about Chinese history.
Nicolas de Villiers explains that
"It would be a fantastic ackowledgement of a great artistic expression"
.
No other show is programmed in France.
"It's not part of our strategy".
A healthy park
On the Vendée park only, Nicolas de Villiers mentions a 30 millions euros investment for 2017. "
A daring Investment which reflects our fauth in our future".
The park attracts 14% of international visitors,
. Awarded "
Best park in the world
" (in 2012 and in 2014), Le Puy du Fou is eager to grow.
Philippe de Villiers notes:
"We work closely with airports to create more traffic and with tour operators in adjacent countries on packaged travels"
.
Another development axis: creativity and technology. The park will invest in a new rotative Platform and in the acquisition of a fleet of drones for shows.
Two new shows
("Le Ballet des sapeurs" and "Le Grand Carillon") will be launched on April 1st 2017 and [a new hotel, La Citadelle, (featuring a XIIIth century atmosphere) will open its doors on the same day. ]b
Famous nocturnal show "Cinéscénie" with its 2 500 actors, keeps on being a huge success. Nicolas de Villiers explains:
"seats on the first representation of the year were sold out within a minute
".
Today, the park offers 60 shows to 25 000 visitors daily. It features 21 restaurants and 5 hotels with a total of 2 000 beds and welcomes 200 seminars a year. 1 700 employees and 3 600 volunteers work for Le Puy du Fou.