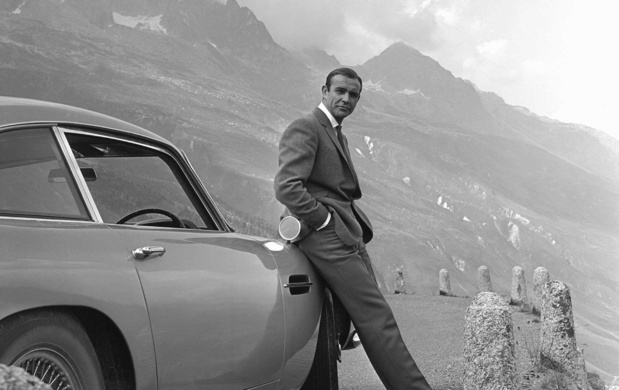 James Bond 007 poster, the Exhibit of 50 years of Bond style. Grande Halle of la Villette starting on April 16 2016© 1962-2016 Danjaq, LLC and United Artists Corporation (logo 007) and related James Bond Trademarks are Trademarks of Danjaq, LLC. All Rights Reserved)
Aston Martin, costumes, gadgets, sketches, photos from film shoots, and exclusive pieces from the shooting of Spectre, like James Bond's suit during the "Dia de los Muertos" opening sequence in Mexico City, will be exhibited at La Grande Halle of la Villette.
From the white tuxedo of Roger Moore in "Octopussy" to the space suit of "Moonraker", the golden gun of Scaramanga in the film "The Man with the Golden Gun" or the steel jaw of Shark in "The Spy Who Loved Me",
the exhibit reconstitutes the biggest cinematographic saga ever produced, and retells this authentic contemporary myth.
Visitors can also discover the history of many recurring elements in the saga, such as the famous visual of the inside of a gun barrel.
It was created by the stylist Maurice Binder and appeared for the first time in "Dr. No."
"I had small white stickers that I placed on a black storyboard
, explains Binder,
I thought that it would be a good idea to see Bond through a gun barrel, walking then shooting at the audience. With blood then spilling down the screen."
It already seems that James Bond 007, the exhibit, will be the popular cultural event of this Spring.
Practical Information
Grande Halle de la Villette
211 avenue Jean Jaurès
75019 Paris
Phone: 01 40 03 75 75
Metro: Porte de Pantin ou Corentin Cariou
Infos and tickets
:
www.jamesbond007-exposition-paris.fr