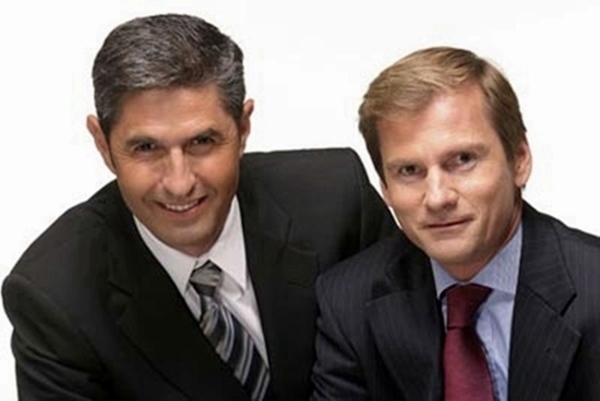 Nicolas Brumelot and Carlos Da Silva could have stayed discreet. The last we heard of them they had sold Go Voyages, very well, and could have gone to fully enjoy the fruits of their hard work.

We're seeing, and we keep witnessing, the soft, slow yet unavoidable downfall of the eDreams/Odigéo group and its associated branches.

The group has in fact just announced the establishment of a Redundancy Plan that should affect around one hundred employees.

No impulse to take revenge from the two colleagues however, only the observation that it it impossible to leave things how they are.

And it is now official, Carlos da Silva, the artist, and Nicolas Brumelot, the scientist, but both humanists, have decided to "comeback."

Because we can't change a winning team and we can't let an innovating and performing concept be destroyed.
Abala will use technological tools
Furthermore, both entrepreneurs know that human values within a company are a key to success.
So they created Abala Travel, that was registered just a few days (or even hours) ago at Atout France.
The company will be officially dedicated to tourism on the French market by the first months of 2015.
Why "Abala", you may ask? "
Simply
," responds Carlos da Silva, "
because it was catchy
!"
They have ambitious goals, surely, but they will only be revealed in their entirety during their first business terms.
Evidently, and following the model they had first created,
Abala Travel will continue in the direction of a multichannel strategy, on par with its initial principles.
Abala Travel will not only be a tour operator,
but also a producer
, by using new technological tools, dynamic packages, in order to offer distribution outlets white-label products.
Certainly, the first contacts have been made, but the offer will be expanded bit by bit following the growth of the new operator.
Production to be introduced at the IFTM Top Resa 2015
In fact, the next edition of IFTM Top Resa will be the opportunity to introduce a large portion of the production.

Because technology, which was a key of Go Voyages' success, will be one of the cornerstones of Abala Travel.
"We want to offer products that are simple and easy to buy,"
confides Nicolas Brumelot,
"by first relying on the traditional distribution networks."
But also, just like at the time of Go Voyages, direct distribution will be accessible to potential clients.
A large part of the offer will also be dedicated to airline tickets…
A detail that is worth noting, since Nicolas Brumelot and Carlos Da Silva are major shareholders of this new company. Along with some industrial partners… and also their collaborators, current and future, for whom a part of the capital is already open.
Some "former partners" have also joined Abala Travel and in the next few weeks Abala Travel will open its "recruiting office" to publish job offers.
A testament that sometimes legends tell the truth, and that the Phoenix can rise from the ashes.