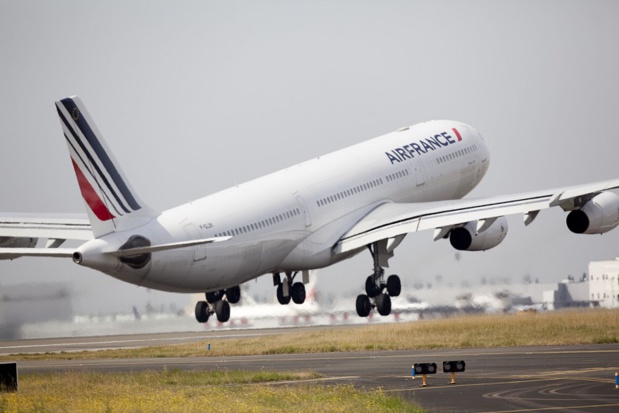 The French market brought in by travel agencies is remaining, by far, the main provider of the group's revenues, at 29% - DR : Air France / Virginie Valdois
The sales policy established by Pierre Descazeaux, the France Market Director, is bearing fruit.

The national market is recording, with China, the best progression of the group's main markets.

Admittedly, the unit earnings recorded in France by all of the IATA's companies is decreasing by 6 points.

But the French market brought in by travel agencies remains, by far, the main provider of the group's earnings, at 29%.

Contrarily, Holland that only weighs for 8% of the group's revenues, is witnessing the ticket sale of Air France/KLM issued by national agencies decrease by 5.5 points with still 38% of market shares.

One positive point however, the unit earning of the group increased by 4 points in the first semester.
75% of BSP revenues acquired by the travel agencies of 11 countries
With a stable market share of 3% for Air France/KLM, American travel agencies account for 11% of indirect earnings.

In other words, the distributors of these three countries bring in close to half of the Franco-Dutch group's indirect sales.

In order of importance, the following markets are next in line: 5% of revenues come from British distribution, and 4% from German distribution.

The market share of AF/KLM accounts for 6% and 7% respectively. The group is losing momentum in Great Britain, of -0.8% while it is progressing in Germany by +0.4%.

Then, four countries each align 3% of their revenues: Japan, where its marketshare is decreasing by one point at 4%, Brazil is also at a -0.1% decrease at 9%, China with a marketshare of 4% which is a +0.61 point increase and, surprisingly, Italy where the marketshare of AF/KLM keeps progressing by +0.2 points at 12%.

As for Mexican and Canadian agencies, they each bring 2% of the BSP earnings of the Franco-Dutch group.

In total, 75% of the BSP revenues of AF/KLM are acquired by the travel agencies of eleven different countries.

Direct sales are at a 2.6% decrease
As for the direct sales of the Air France company alone, they tend be diminishing.

For the first time in June, the website airfrance.fr witnessed a decrease in sales of 8.2%!

For the entire semester, the drop in direct sales is at -2.6% of which -7.4% accounts for business platforms, -14% for Air France agencies, -12% at counters, -16% at the customer relations center.

Starting September 1st, the group Lufthansa wants to go on the offensive by imposing a surcharge of 16 euros for any ticket issued by a travel agency.

Several observers predict the company will have a disastrous future.

Considering its trade balance, will the group AF/KLM have the means to copy the new German model without risking to threaten its survival?