Parc Astérix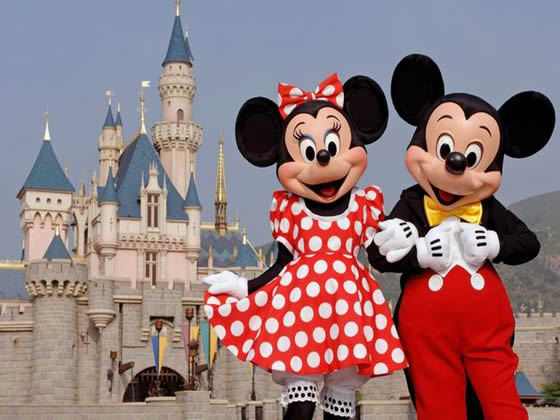 The great new addition to the park in 2016 will be the
DiscObelix, a high-speed rotating disk on tracks that rocks back and forth, a thrill-filled ride that roller-coaster amateurs will rejoice over.
This attraction is located in the "Antique Greece" part, right next to the "Tonnerre de Zeus" ride.
www.parcasterix.fr
Getting to Parc Astérix
By car
30 km north of Paris, highway A1 between exits 7 and 8.
Shuttle from Paris
Departure from Paris at 9am and return at 6:30pm. Paid service.
Nigloland
In 2016, thrills will also be guaranteed at this park since Nigloland is going to launch its 100 meters high Drop Tower, also known as "the dungeon of extreme."
And little ones will not be left aside, since they will also be getting their own miniature drop tower, "the little ghosts tower."
www.nigloland.fr
Getting to Nigloland
By car
From Paris, take the A5 towards Nancy then follow the direction to Lyon/Troyes. Take exit 22 towards Chatillon sur Seine then continue on the departmental road until Dolancourt where the park is located.
Futuroscope
In 2016, Poitiers' futuristic park will offer
4 new big screen films
including "D-day Normandie 1944" a 3D film on D-Day, and "L'Explorarium" on the underwater world of Jean-Michel Cousteau.
The ride "Ice Age, the 4D experience," a 4D adventure inspired by "Ice Age 3"
will also see the light of day in 2016 and will be available in exclusive preview in December 2015.
Finally, a new night show created by the
Cirque du Soleil
company will begin in February 2016.
www.futuroscope.com
Getting to Futuroscope
By Car
Leave Highway A10 at exit 28 "Futuroscope"
By Train
The station Futuroscope-TGV allows you to reach the park directly: access from 10am to 1:45pm and from 4:30pm to 7:45pm, according to the Park's opening hours. TER reaches the Futuroscope-TGV station from the Poitiers station. The Poitiers station is located 20 minutes from Futuroscope in taxi or public transportation.
By Plane
The Poitiers-Biard airport is located 15 minutes by taxi from the Futuroscope.
Walibi Rhône Alpes
Flashback to roller coasters from the old days as the Walibi Rhône Alpes Park launches a "
wooden coaster
" or a wooden roller coaster, the 3rd attraction of this kind in France.
This is the park's most important investment in 15 years, meaning that this ride should be particularly remarkable.
www.walibi.fr
Getting to Walibi Rhône-Alpes
By Car
From Lyon, take the Highway A43 towards Chambéry exit 10 - Les Avenières. From Geneva take the highway A41 then A43, follow directions towards Lyon exit 11 Bourg en Bress.
Disneyland Paris
Disneyland Paris is going to revamp numerous attractions without launching any new ones however.
Several constructions that were initiated in 2015 will continue onto 2016 to finish the park's makeover in time for its 25 year anniversary celebration in 2017.
This means that some rides will be under construction in 2016
but the park will not close all of its emblematic attractions simultaneously, to enable visitors to continue enjoying the park.
Out of the 57 attractions of Disneyland Paris, 4 will be closed on average in 2016. Some of the attraction that are, or that will be, under renovation include: It's a small world (currently closed, expected to reopen early 2016), Big Thunder Mountain (closed for 1 year starting late 2015), The Robinsons' Cabin (closed from the 1st semester of 2016 to Fall 2016), Peter Pan's flight (closing expected in the 1st semester 2016), Studio Tram Tours (closed in 2016), Star Tours (closed in 2016).
www.disneylandparis.com
Getting to Disneyland Paris
Train
The park's two train stations: Marne-la-Vallée/Chessy (park 2 minutes by foot) and Val d'Europe.
By Car
Highway A4 or Francilienne. Exit 14: Parcs Disney and Bailly-Romainvilliers
Plane
Roissy Charles de Gaulle and Orly Airports. The Magical Airport Shuttle takes visitors to the park in around 45 minutes:
www.magicalshuttle.fr
The Big Park of Puy du Fou
In 2016, the Puy du Fou will launch a grand novelty "Le Dernier Panache," a major and unique creation of the park. During an epic show, visitors will be able to discover the glorious destiny of a French naval officer, hero of the American War of Independence, through one of his battles. The "cinéscénie" of Puy du Fou, the largest night show in the world, will also be granted new light shows and 3D screenings.
www.puydufou.com
Getting to Puy du Fou Park
Address: 85590 Les Epesses
By Car
From the Highway, the park is 3 hours from Paris or Bordeaux, 2 hour from Poitiers, 1 hour from Nantes or Angers.
Highway A87, exit 28
By Train
Anger TGV Station, 1h30 from Paris. Paid shuttles (€14 one way, €22 roundtrip) make the link between the Angers/Parc du Puy du Fou Station (trip time is 1h30 min, 3 times a day.)
By Plane
The Puy du Fou Park is 1hour from the Nantes Atlantique airport.