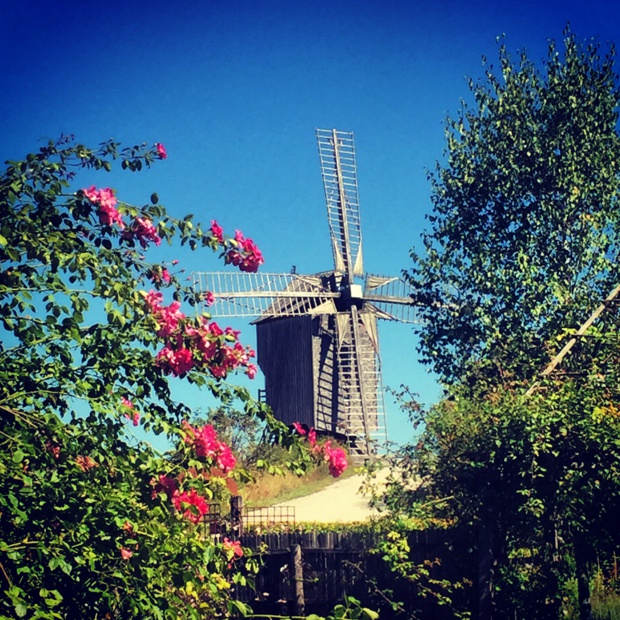 Dosches windmill (photo: SHD)
Visit of a working windmill
Christelle Taillardat
:
«
Reconstructed under the same traditional techniques of the 18th century, the Dosches windmill, located in the middle of the countryside, stands over the village of the same name and offers a beautiful panorama of the country and the Regional Natural Park. Today, the mill produces flour following traditional methods. A 100% organic flour that is made in front of visitors for them to understand the mill's mechanism.
»
http://moulinaventchampenois.fr
Discovery of the Regional Natural Park of the Orient Forest
C.D.
:
«
This natural park is a large territory of 70,000 hectares with diversified landscapes. It is a great breath of fresh air at the heart of the Aube. Lovers of outdoor activities will be swept away by the forests, beaches, the three lakes and the remarkable ecological diversity. There are many biking, horseback-riding and hiking opportunities.
»
Nigoland amusement park
C.D.
:
«
It is one of France's biggest amusement parks. It provides 4 different worlds, 39 attractions and shows, as well as 8 theme-based restaurants. Among the new additions of 2016, the Donjon de l'Extrême is the highest Rotative Tower in the world.
»
www.nigoland.fr
Ropes Courses
C.D.
:
«
Not far from Troye's city-center, in Lusigny-sur-Barse and Rouilly-Saint-Loup, different tours are offered at the heart of the forest on giant zip lines, monkey bridges, and Tarzan jumps, ideal for thrill seekers
.
»
Golfing
C.D.
:
«
Aube offers 3 golf courses for a total area of 475 hectares. Two of them are surrounded by the Regional Natural Park of the Orient forest: a little piece of paradise just a few steps away from Troyes. The 3rd is located in Chaource at the Cordelière Castle that was transformed into a club-house, providing an optimal setting for the course
.
»
Practical Information