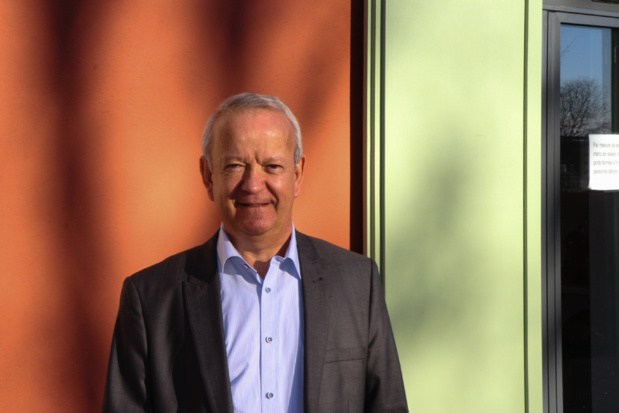 Jean-Pierre Ravier, President of Bontourism®
TourMaG.com - How does Bontourism work?

J.P.R.: "Bontourism® is both an "all in one" digital tool for the traveler (map, guide, events, recommended tours, direct reservations) and a digital platform for independent boutique hotels (of 3 to 5 stars.)

It is also an easy name to remember, positive, international, significant…"

TourMaG.com - How was this idea born?

J.P.R.: "From noticing a need: being able to organize a personalized and relevant trip in just 2-3 clicks, because all research shows that the Internet user spends close to 4 hours on the Internet and consults over 20 websites to plan his stay, without being sure of how suitable his choice is.

But also having, right on his smartphone, everything necessary for his stay personalized and geolocated, and the possibility of offering the hotel owner an enhancement of his destination that is geolocated in relation to the hotel."

TourMaG.com - What is the added value of Bontourism?
J.P.R.:
"We offer rich information of high quality (9,000 pages) in 7 languages, accessible from our own map and also from the websites of our partner hotels.
This information is complemented by an app store offering tours of visits in offline mode, along with a selection of cultural events.
For instance: "Cannes"; "The National Road 7" and many others are being designed, such as "Napoleon's Road."
TourMaG.com - How did this partnership with Chateaux et Collections come about?
J.P.R.:
"Since many months, we've had partnerships with members of this renown brand that corresponds perfectly to our medium and upscale positioning.
Furthermore, the share of cultural tourism accounts for close to 50% of global tourism.
Châteaux et Collections quickly understood the value of completing its offer with multilingual content, to better highlight the destinations of its affiliated hotels, and to boost their internet presence."
TourMaG.com - What are other new additions for 2016?
J.P.R.:
"Bontourism® is constantly evolving, with a website that is continually improving, added languages (Portuguese, Japanese), apps with additional tours, avant-garde technological developments…
Finally, we are also in contact with the group "Relais & Châteaux" for the purpose of an eventual national partnership and specific operations.
We also made contact with comparable brands (Relais du Silence, etc.). »
More information:
www.bontourism.com
Bontourism : une plateforme numérique pour l'hôtellerie indépendante