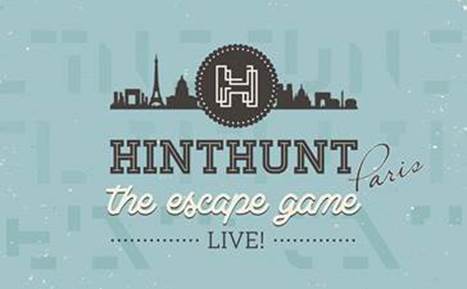 Late 2013, Hinthunt opens its first "escape game" in France, Paris' 3rd district, where players are immersed in a detective's office.
Faced with the craze that followed, the 2nd game sees the light of day in the summer 2014 and this time players are diving into a Japanese universe.
In December 2015, HintHunt launches a new mystery: the "SubMarine" where you have to escape from a drifting nuclear submarine.
To make the experience as immersive as possible, an extremely realistic decoration of submarine was reconstituted which required two years of work.
Innovative mechanisms were established to maintain players under high tension for 60 minutes.
"This is an additional entertainment offer to traditional Parisian attractions
, explains Laure Tudal, Press Attachée for HintHunt -
the experience is immersive, fun, and intense, and at the heart of Paris. HintHunt is very appealing to families with children."
Finally, this new scenario has a particularity that it can be played various times, a unique characteristic to this day in the world of "escape games."

HintHunt®, le 1er "Live Escape Game" français ouvre son 3ème scénario à Paris
Practical Information
Address: 68 rue des Archives 75003 Paris
The HintHunt Experience is practiced in teams of 3 to 5 players and lasts 1h30
(15 minute briefing/60 minute game/15 debriefing)
Sessions take place every 2 hours, from 10am to 10pm, 7 days of the week.
The median rate is of €25 per person but can vary from 19 to 32 euros depending on the time and number of players.
www.hinthunt.fr