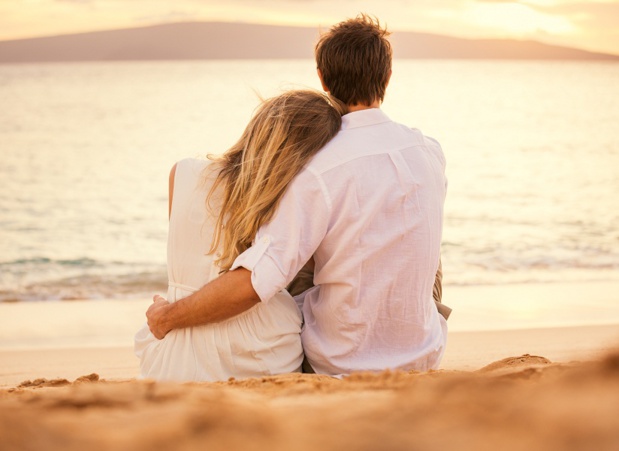 Hotels eagerly await Valentine's Day - Photo : EpicStockMedia - Fotolia.com
Hoteliers unanimously exclaim that:
"Yes, Valentine's Day is a blessing!"
Every year, professionals of the sector unleash their creativity for the
lovers' holiday.
They must seduce, astonish, and create dreams without, however, making lovers overspend.
Simple, practical, and cost-efficient, the package of a hotel night plus dinner and maybe Spa treatment, is yet again the most popular formula amongst hoteliers.
As confirmed the study conducted by MKG Consulting,
56% of facilities offer a Valentine's Day package and 41% confirm that these deals lead to the coming of a new clientele.
"Of course, Valentine's Day is a true marketing argument. More and more, hoteliers enjoy implementing deals in order to seduce lovers
, explains Pascal Macé, CEO of
Citotel
.
We do lots of promotion on social networks and hotel websites for that weekend of the 13 and 14 of February. It is an ideal opportunity to launch special Lovers offers, hotel nights with a suite upgrade, champagne, romantic menus, and sometimes some more "naughty" offers.

The trend is to not limit ourselves to the weekend of the 14th, and to prolong offers."
Yet not everything is pink…
At
Best Western
, the enthusiasm around Valentine's Day is the same…
"Indeed, Valentine's Day is an ideal opportunity to discover a hotel. We created various marketing operations. We offer a package on our official website.

We sent our clients an email, Facebook posts were also published",
specifies Sandrine Ribaud, Director of the Best Western hotel Le Swann, in Paris.
Yet, according to the MKG Consulting study, more and more hoteliers complain about the
harsh competition of Internet promotion packages or gift boxes that are often cheaper than the deals they offer
.
Meaning that they must then compensate this price difference by providing a true additional asset to the client, knowing that tourists have changed their behavior and now negotiate less and less directly with hoteliers.
"Valentine's Day is a marketing argument that we use on location to highlight our Spas Ô Des Cimes treatments,
explains Jean-François Mercier, Sales Manager of CGH Résidences & Spas.
Specifically during this period, we advertise our duo treatments in all of our residences (at the reception and the common areas), as a suggestion for gifting a relaxing moment to that special someone."
Hôtellerie : la Saint-Valentin fait-elle toujours recette ?