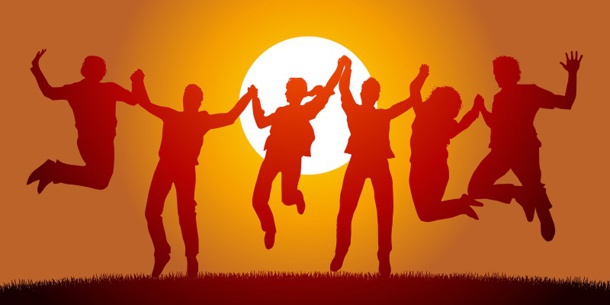 © pict rider - Fotolia.com
A new generation has robbed the spotlight of the famous "generation Y", (also known as "why", "boomers" or "millennials.")

Now room for "generation Z", a pure marketing expression used in the media for a while.

This new sociological category designates people born at the start of 1995, those that were raised with information technology, internet, and social networks.

An innate hyper-connectedness that differentiates them from their elders; because the generation Y had to learn to use Internet.

The behavior of this youth is the fruit of two societal revolutions.

First, the financial crash of 2008 "broke the social elevator."

And simultaneously, the democratization of Internet access completely redefined modes of communication.

The sociologist Bernard Cathelat prefers talking about a "crash and digital generation", of less than 35 years old that navigates between real and virtual life.
A strong growth of the sector
Meeting their expectations is not easy.

This pluralistic clientele in terms of segments (less than 15 years old, 15-18, and 18-30), of motivations (linguistic trips, leisure parks, active vacations, large groups…) can however be of interest to a large variety of tourism players.

Because it is one of the sector that is experiencing the most rapid growth in global tourism, according to Atout France.

From 2000 to 2012, international arrivals of young travelers went from 136 millions to 187 millions, accounting for 20% of international trips.

In 2020, there will be close to 300 million youth travels according to projections by the World Tourism Organization.

So, what do they look for in their vacation? What is their buying behavior?
The increasing importance of mobiles
According to the 2014 survey "Short trips, vacations and e-tourism" (*) by the Raffour Interactif Office, the mean age of clients reserving in physical agencies is 54 years of age versus 41 years of age for online agencies.
Young travelers don't step into agencies, they prefer online browsing: 91% of them declare using the Internet the plan their trip according to the Youth Cluster Tourism by Atout France.
b
According to a study by [PhocusWright
, half of European "millennials"(18-34) have used a mobile device to plan their vacation. ]b
This generation enjoys being able to reserve last minute and have information in realtime on a destination: cultural news, the weather…
Hence importance of rethinking a client's itinerary where the mobile is King (the application Hotelnight, the digitalizing plan of Accor or Travelski, the digital check-in of the Hilton group.)
"The term "ATAWAD" - Any Time, Any Where, Any Device - corresponds perfectly to their way of consuming",
summarized Jessica Boaziz, communication manager of Golden Voyages, expert in student trip planning for more than 10 years.
"Comparison is in their DNA"
"Contrarily to other generations, they need less professional advices.

They will rather follow those of social networks, reading comments of other internet users on advice websites like TripAdvisor, and wouldn't hesitate to get information on the blogs of globetrotters,"
she pursues.
Highly-informed, "these digital natives" will compare on average 10.2 sources before reserving, according to International Luxury Travel Market.
"Looking for a good value for money ratio is now in their DNA, sometimes mixing low-cost offers from other more expensive ones,
" affirms Guy Raffour, founder of the Raffour Interactif Office.
Vacations become intense parentheses…
"Young people add up internships, short contracts, they understand job insecurity; their life structure is fragmented.

The notion of rest, associated to paid days off, gives room for a will to live these parentheses in full intensity," explains Bernard Cathelat.

Tourism professionals have to adapt to this shorter but more frequent holiday rhythm.

Eric La Bonnardière, co-founder of the website Evaneao, confirms this: "Young travelers are looking for short excursions of two days for example, that they could reserve up to the day of their departure or once there.

They prefer "à la carte."

They want to live exceptional experiences at reduced cost."
Themed-based and segmented
These unique experiences have to be athletic, cultural, festive, or linked to nature.
Adventure trips are seeing an annual growth of 65% since 2009, according to a study dating from 2013 by the George Washington University done in partnership with the Adventure Travel Trade Association (ATTA.)
The British group TUI Travel linked up with the Australian Intrepid Travel that has recently reorganized its brands.
One of them, Geckos Adventures, is aimed at 18-39 year olds and positions itself in small group trips that are "fun, cheap, and filled with epic adventures."
On top of offering a large range of theme-based trips, the website offers a diversity of budgets and length of trips.
A positioning on par with what Guy Raffour analyzes:
"Vacations are looking like a collection of memories. We need multiple options in one trip."
Collaborative trips for authentic vacations
"There is a will to meet people, benefit from their great deals. That is part of the vacations' success. We have to do something that others do not do",
he also mentions.
It is thanks to players of the "collaborative economy" that young travelers are finding the authenticity they're looking for.
In France, a start-up like BlaBlaCar symbolizes the spread of the "sharing economy." And let's not mention the success of Airbnb.
This market could reach 268.5 billion euros by 2025 against only 12 billion euros today according to a PwC study published late November.
In France, a start-up embodies this trend: Simpki integrates the budgeting limits and collaborative tourism in its trip comparator for this new generation.
"Reinventing the models"
Hyper-informed in terms of products and prices, this generation constitutes a true challenge for professionals.
The good news? It wants travel!
More attached to the content than the brand, this clientele can be loyal:
"It needs some extras bonuses.

It wants to have the feeling of making a good deal while feeling recognized,"
insists Guy Raffour.
So, "let's reinvent model", advises the sociologist Bernard Cathelat.
(*) The study by Raffour Interactif cited here was conducted amongst 1,000 people that are representative by crossed referenced quotas of the French population of 15 years old and up, surveyed at home by professional investigators.