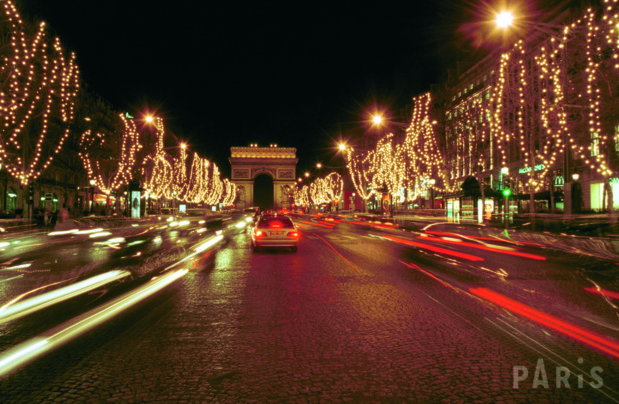 @ Paris Tourist Office Photo: @Amélie Dupont
The French capital turns into a city of light and a vast playground for children and adults alike during the Holidays Season.

Paris doesn't give up on its values of happiness, gathering, celebration and entertainment despite the last year terrorist attacks. Paris remains the capital of culture, joie de vivre and arts.

The city offers a wide range of animations and entertainments during the season and strengthens its security measures for Christmas.




Paris, city of light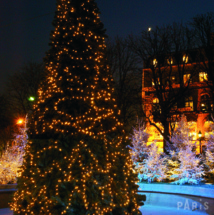 @Paris Tourist Office Photo: @ Amélie Dupont
The Champs-Elysées Avenue gets covered with lights in a beautiful staging, mixing traditional Christmas lights and modern Led light displays

Many emblematic monuments also gets decorated and enlightened (suh as Galeries Lafayette and Le Printemps with their beautiful storefronts).

The Big Wheel (the tallest mobile big wheel in the world with its 65m high), and the Eiffel Tower also glitter in the Parisian sky, adding magic to the season.

Every neighbourhood in Paris will stage streets and monuments for a beautiful and sparkling seasonal atmosphere.



Capital of Entertainment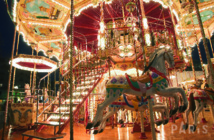 @Paris Tourist Office Photo: @ David Lefranc
Holidays rhyme with Entertainment, fun and joy. Grownups and little ones will have many options to choose from to spend a festive Christmas in the Capital.

The Grand Palais has installed the biggest ice ring ever created in France. A sumptuous setting with light shows, music and restaurants to spend a great fun moment with friends or family.

Cabarets are part of Paris'joie de vivre. They will offer a number of shows specially created for the Holidays. Glamour, gloss and glitter await visitor for a shining Christmas.

Unusual, new, must-see shows will be featured in theaters throughout the city for Chtristmas and New Year's Eve.

For the Holidays, Parisoffers an important choice of Entertainment for all ages : Musicals (Oliver Twist, The Three Musketeers…), circus (CirkaCuba, Le Cirque du Soleil), plays, shows on ice, concerts, one man show...

Christmas markets and attractions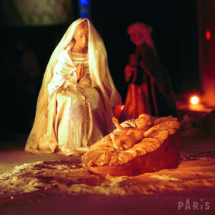 @ Paris Tourist Office Photo: @Amélie Dupont
Christmas won't be Christmas without Christmas markets. On the Champs Elysées Avenue, at Montparnasse and La Défense, decorated and enlightened wooden cabins dispay a warm and friendly atmosphere. A good place to stroll, browse and shop.

Live Christmas cribs or clay figurines displays representing the Nativity decorate Parisian churches ofr the Holidays.

Disneyland Paris celebrates Christmas with new floats, new characters and shows. Mickey and Diseny's characters await visitors for a fun and magical Holidays Season.

A few figures
50 days of Christmas lights, including 400 projectors on Champs Elysées, 6,4km of ligh garlands

16 Christmas markets with some 200 wooden cabins, 50 fair workers on the Champs Elysées, 15 000 000 expected visitors.

A 25m Christmas tree in Galeries Lafayette

19 rides scattered throughout Paris

20 000 flickering lights on the Eiffel Tower and 336 projectors for the golden illumination of the monument.