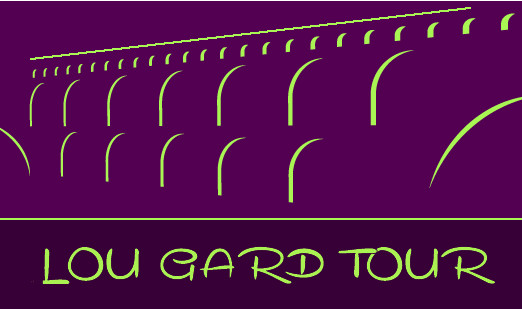 TourMaG.com - How did you get the idea of creating such an agency?

Leslie Ehrmann: "At the beginning of my career, I worked as an incoming agency abroad. Throughout my encounters, my desires have materialized more clearly. Back in France, my adoration of the Languedoc-Roussillon region and tourism made me want to transmit this passion to visitors.

I did not target any specific nationalities. I offered atypical tours that immerse tourists in the originality of the south of France… Very fast, the Chinese clientele was particularly seduced."

TourMaG.com - What are Chinese tourists looking for in France?

Leslie Ehrmann: "The Chinese are attracted to the art of living of the French, our diversity of landscape and cuisine. They love to come and come back, to relish our living habits, that are very different from theirs.

Very often, the clientele is already familiar with Paris and hopes to discover a new French destination. The Gard is absolutely unknown and Languedoc just a bit. However, Provence is a completely adopted and familiar term. And if you tell them about the lavender fields and olive oil, they'll be interested immediately."
TourMaG.com - What is particularly attractive about the Gard?
Leslie Ehrmann:
"It is not only the department that attracts them but also the combination of Provence/Languedoc with the discovery of diversified landscapes and unique activities, without forgetting shopping in Paris. They are also particularly fond of our local cuisine and our wines."
TourMaG.com - What visits would you offer?

Leslie Ehrmann:
"Our tours are elaborated
à la carte
depending on the typology of our clients. Geographically, we also adapt.
The starting point was Languedoc and Provence, little by little our borders have extended. Our most popular visits of the season 2015 are: the discovery of the truffle growing world with the demonstration of "cavage", followed by a cooking class; the workshop of a perfumer apprentice; oenology classes in a beautiful and typical Provincial village house; the discovery of Camargue in a 4X4; visiting cities on a segway; visit of a snail growing farm with a tasting; a cocktail dinner in a wine bar… and many other original tours!
The goal is to fully immerse our clients in the French art of living!
www.lou-gard-tour.com
L'agence Lou Gard Tour combine Languedoc et la Provence pour les tour-opérateurs Chinois