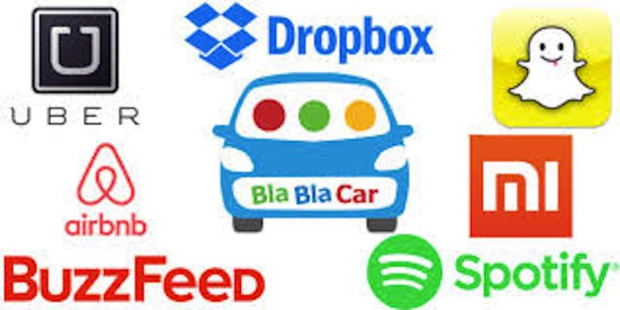 Uber, Airbnb, Blablacar: high-valued startups - DR
This is one of the most used terms in the fields of entrepreneurship and technologies.
Unicorns
are startups unlisted on the stock exchange market and valued at
over one billion dollars
by investors.
CBInsights
counts 142 in the world, all sectors included.
The website
Skift
created
a ranking of 15 unicorns specialized in the travel industry.
Uber
is first on the list. No introduction necessary, the young sprout quickly became a beautiful plant, valued at 51 billion dollars.
Up next in
Airbnb
, valued at 25.50 billion dollars.
Didi Kuaidi,
a Chinese startup is number 3 on the list with 15 billion dollars.
It was born last February from the fusion of two taxi applications (previously rivals).
In less than 5 months, the young sprout blossomed by raising the record amount of two billion dollars from a sovereign Chinese fund.
Today it is valued at 15 billion dollars, meaning close to one third of Uber's value, only on the Chinese market. Something to make Uber tremble.
The only French startup of the ranking,
Blablacar
(1.60 billion), holds the eight spot.
Amongst the 15 startups, there are
6 American companies and 4 coming from China,
the main leaders.