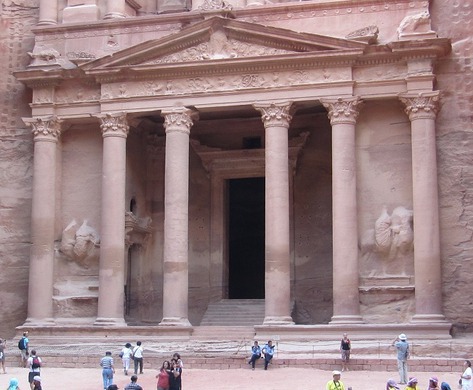 The Jordanian government is easing access to its territory for travelers from the European Union - Photo P.C
The entry procedures in Israel and Jordan are
changing for citizens of the European Union.
Plus Travel
and Millennium Tours announce that
Israel's Immigration Authority no longer stamps passports.
It provides a free electronic visa, which keeps travelers from having to carry a visa on their passport.
This procedure is only valid for European documents valid at least 6 months after the return date.
For Jordan, the government decided to exempt a visa for tourists
arriving with a Jordanian tour-operator in the event of an individual or group stay of 2 nights minimum.
As for a transit from Israel to Jordan, the visa is now free in the event that the passenger stays at least 3 nights in the Kingdom.
Furthermore, the taxes are lifted for regular flights leaving from the Aqaba and Amman airport provided that a United Ticket museum pass be purchased and that the stay lasts for 3 nights minimum.
As for departure taxes and entry visas, they are removed in Aqaba for the passengers of charter and low-cost flights.