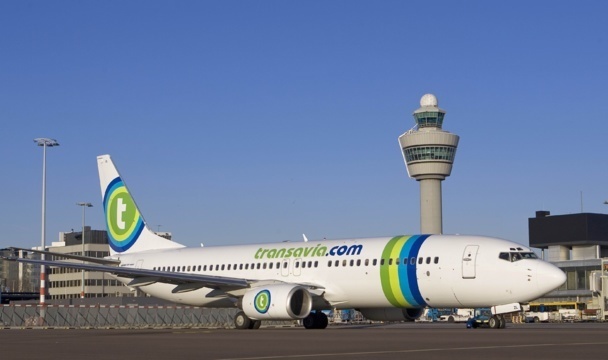 "Transavia Europe is faced with powerful competitors. First Easyjet, that has successfully already operated its reconversion to look for new segments of more demanding clients." /photo DR
It was exactly one hundred years ago, on September 8th 1914, at the heart of the Battle of Marne.
The general Foch, then commander of the Ninth Army, threatened to be violently ripped apart by the German army, sends the Commander-in-Chief, Joffre, the following message:
"My center is yielding. My right is retreating. Situation excellent. I am attacking."
This is a bit what is happening to Air France/KLM…
Air France/KLM has decided to react and take back its market shares lost at the profit of "low cost" companies
, that it had despised for so long, too long…
On paper, the offensive seems major.
Essentially, it is about building,
in little time, a new "low cost" airline
by using the formula that works with others: substantials basics, the only way to conquer markets.
This is why Alexandre de Juniac announced, last week, the creation of Transavia Europe.
If I understand correctly, it would mean
grouping Transavia Holland and Transavia France and to add to this group Transavia Portugal, based in Lisbon and Porto, and Transavia Germany based in Munich.
All of that with a fleet of a hundred planes to begin.
And it's only a start, because Transavia Europe has the intention of opening other European bases.
Let's say it without hesitation, this project is promising. It shows a true conquering strategy.
It allows the franco/dutch group to have true presence on the European market. And it surprised everyone with its vision. It is now time to act and materialize this great idea.
And that will not be easy. First, Transavia Europe is arriving a bit late in a market already greatly catered to by fierce competitors.
Vueling, the model that would work best?
Let's put aside Ryanair that has an atypical model.

After having reached the status of the number one European transporter in terms of passenger number, the Irish company is starting to feel the drawbacks of its model.

Legislators are seriously challenging its "collectivities tax" system, which are contributions asked from local collectivities if they wish to enjoy the "influx" brought to their region by the company.

Furthermore, growth cannot develop without a serious input of business travelers, yet if Ryanair wants to attract them, it will have to actualize its model towards higher end services meaning letting go of low-contributing clients.

Transavia Europe is confronted with other powerful competitors. First, Easyjet that has already successfully operated its reconversion to look for new segments of a more demanding clientele.

The British transporter will not be easy to dislodge. It benefits from a large popularity, a mesh network that covers all the networks that Transavia Europe could reasonably settle in and a centralized and powerful governance.

However, the company has the image of being really rigid, which could be detrimental to a South European clientele. Vueling, is certainly the model that would best fit the new Transavia line.

The Air France/KLM experiencing difficulties…
Organized in bases, with a "high-end low cost" product and a homogenous fleet of Airbuses 320, it benefits from a good brand image. Yet, since it was recently integrated to the IAG, it does not have full freedom.

And there is an array of other airline companies that have not yet expressed a desire to leave their niche: Norwegian, Air Berlin, Wizzair, Agean, Pegasus Airlines and that's probably just a few, but who may eventually have such ambitions.

To win, the company will have to offer competitive prices, but also make money by having cost prices similar to other operators. And that is where the difficulty comes in.

As long as pilots maintain their power to contest, this task will be quite complicated. Of course Transavia Europe could bypass French legislation, known for its burdening characteristic, by creating companies incorporated under Portuguese or German Law.

But it's not sure that this will appease the personnel of the parent company. And the governance of the whole brand will certainly be complicated.

The current Transavia, French and Dutch, struggles in balancing its accounts. "Low Cost" competitors are more and more pressing. The Air France/KLM group is in a lot of trouble.

So like Foch said in 1914: "Things are going very badly. So I will attack…" And he won!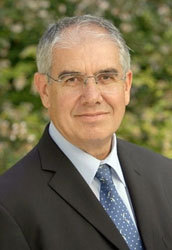 Jean-Louis Baroux, is the former president of APG (Air Promotion Group) and the creator of the CAF (Cannes Airlines Forum) which became the World Air Forum.
Air Transportation Specialist, he signed at L'Archipel Publishers ''Compagnies Aériennes: la faillite du modèle" [
"Airlines: A Bankruptcy Model" – translator's note
], a book that all tourism professionals should have read.
The copyrights will be donated to charity. It can be purchased at:
www.editionsarchipel.com