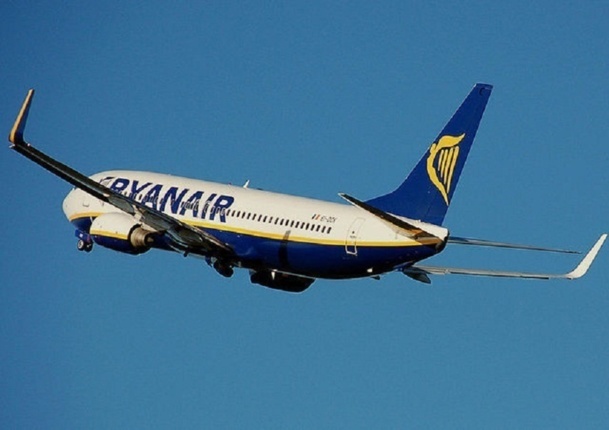 The management of Ryanair cares about the discontent of its pilots and is taking steps to calm the situation- Photo DR
Times are changing at Ryanair.
If until now Michael O'Leary, the Chief Executive Officer (CEO) of the company was not officially making a big deal of the departure of some of its pilots, it seems that the issue is finally starting to be taken seriously internally.
This is what suggests a memo sent by
Michael Hickey - appointed Chief Operating Officer of the Group in February 2014 - to all Ryanair pilots on April 11, 2014 and that TourMaG.com was able to access.
He explains that for 3 months, he toured various bases of the carrier to meet with them and hear their grievances. Following that, he took the decision to implement certain measures.
They mainly concern the "Cadets" of the company who told him about
"the problems about the stability of their income in the winter and costs related to the procedure to become captain or work in transfer bases,"
wrote the Director Operations.
€10 extra per flight hour
Those who are following the training to rise in rank and become commander are eligible since May 1, 2014 for
an extra 10 euros per flight hour
("scheduled block hour" stated in the text, Editor's note.) A measure capped at 1000 hours and therefore €10 000.
This raise, although still modest, should be welcomed by the young pilots of the low cost company, given their amount of debt.
After financing their own edcuation, they must pay themselves for their training in order to fly Ryanair planes. Some quickly find themselves with accumulated debts that can reach thousands of dollars..
Michael Hickey also announced that to become a captain, pilots must, among other criteria, have flown a total of
2,400 hours ( 2900 until now)
, including 500 with Ryanair. They also need to operate on the company for at least one year and have flown 1500 hours on a JAR25 certified device.
For comparison, at Air France, the regulatory minimum of flying is 1,500 hours.
"But in the facts it's actually a lot more: between 5,000 and 8,000 flight hours,"
says a source from the French carrier. The company also calls for four years of service as co-pilot in its workforce and 2,500 hours on a JAR25.
At Corsair, it is 5000 hours of minimum flight time,
including 2,000 on the company's flights, which are mandatory.
The management of Ryanair certainly hope so retain its cadets to keep working for the company once they become captains. Let's not forget that Ryanair ordered 175 Boeing B737-800 in June 2013. It would be a shame to not have enough pilots to fly them!
Income throughout the year
To overcome the issue of income instability, the COO offers an optional measure for co-pilots.
Tested until March 2015,
it assesses the annual revenue of officers and pay them a twelfth of this amount each month with a possible correction at the end of the year in the case of over or under payment.
This option allows beneficiaries to smooth their earnings over the year. It limits the effects of long winter periods during which a portion of the Ryanair planes does not operate and pilots are not getting paid. Because, the "independents" are not paid when they do not fly.
This measure concerns a priori only the co-pilots. Cabin crew personnel and captains are not included.
Which reduces the increase in expenses for the company and helps, also, to "capitalize" on young pilots.
The Director of Operations also concluded his memo by ensuring a
"consideration of the possibility of offering additional salaried contracts."
But it promises nothing and informs recipients that
"more details will be provided in upcoming updates."
The appointment of 3 Regional Base Managers
While a survey of the Ryanair Pilot Group revealed, on Thursday, May 22, 2014, that 72% of the company's pilots are planning to leave, this study suggests that the management is paying close attention to this phenomenon.
The management tries to calm the situation and stop the departure for its pilots who are looking for more comfortable working conditions.
That is why it has also recently created positions for regional bases managers.
Three pilots Chris Grube, R.A. and Andrew Elbert, previously responsible respectively for the bases of Barcelona, Frankfurt and Düsseldorf, have been appointed.
"They will play an important role in the pursuit of our goals in terms of safety and in our search for operational excellence in front of our growing number of bases,"
explained the memo of the new Director of Operations.
The management of Ryanair now seems to understand that it is in its interest to provide better staff recognition if it wants to achieve social peace. Asked to specify on this information, the management told us, through Robin Kiely, Director of Communication, that it
"does not comment on internal memos."
It had already announced a 10% raise in salaries for some of its pilots and its Crew Personnel early 2013, as explains in an article MiroirSocial.com. The process is up and running. But efforts remain insufficient.
Perhaps the company will soon need to make further concessions. Such as recognizing unions for example.