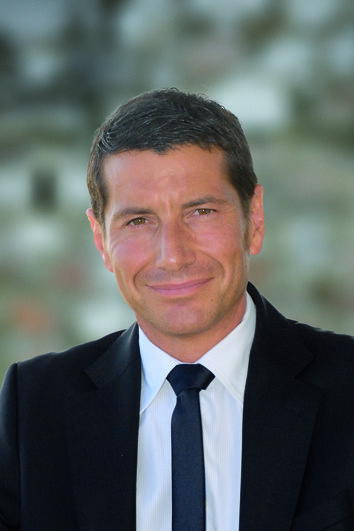 TourMaG.com - What athletic activities can be practiced on the Côte d'Azur?

David Lisnard - "Our region is a sports land 365 days per year. The range of sports that can be practiced is as varied as the diversity of the landscapes that expand from the sea to the mountain, and these infrastructures often reach an international level: alpine sports, water sports, elegant sports, adrenaline sports, running in all shapes and forms (from "leisure jogging" to more demanding trails), biking, golf, tennis.

I also want to specify that in 2016, the Côte d'Azur will soon be home to a remarkable infrastructure: the Tennis Mouratoglou Academy, that focuses on the professional training of future champions but that also comprises a complete touristic offer.

The entire complex represents 70 million euros of private investment, something quite exceptional in the current economic context. For it to be finished, the Departmental Council of Alpes-Maritimes will soon inaugurate France's biggest zip-line in the Colmiane, the Mountain Sport Pole at Saint-Martin-Vésubie, without forgetting the Thermal Station of Berthemont les Bains in the wellness sector."
TourMaG.com - Are there important sports competitions in the region?

David Lisnard: "We are counting around forty so-called "premium" events on the Azur calendar. I'll make note specifically of the most important "repetitive" events such as the Monte Carlo Rolex Masters, the Paris-Nice, or the Régates Royales of Cannes, those of Monaco and Saint Tropez.

The Alpes-Maritimes Department also created qualitative sporting events that brought on economic revenues for the in-between seasons months. The Nice-Cannes Marathon - in November - is the second one in France and generated around ten million euros of profit to the Azur bassin.

The brand-new Ultra Trail Côte d'Azur Mercantour, of which the first edition took place in September, is quite promising.

Finally, events like the Euro 2016 or the Ryder Cup of Gold in 2018 are events that will not only bring international media visibility but also major touristic benefits to the Côte d'Azur."
TourMaG.com - Are you working with tour operators or DMCs specialized in the sports field?

David Lisnard: "We are already working with the following agencies and tour-operators: Contrastes Running is marketing the New York marathon and is now selling the Nice-Cannes marathon to its clients, as of this year.

Vélorizons, a specialized biking tour-operator markets biking tourism tours on the Côte d'Azur. Destination Merveilles (an agency affiliated to Allibert Trekking) offers training workshops for the Ultra-Trail® Côte d'Azur Mercantour.

But we have to take it a step further and that's the reason why I wanted to implement, right from my nomination at the CRT Côte d'Azur Presidence, a structuring encounter: "The 1st Tourism Departmental Meets" to mobilize and elaborate a "Sport and Tourism" actions calendar with all of the private professionals and public organisms in charge of tourism in the greater Côte d'Azur region from (Menton to Hyères).

Very concrete actions are already expected. Thus, we are going to create a "sports and events" cluster tourism that will regroup all of the live and voluntary forces to innovate, carry, and develop the touristic offer around six major sporting events on the Azur calendar: the Paris-Nice (biking), the Cannes International Triathlon, Ironman Nice, the Ultra-Trail Côte d'Azur Mercantour, the Enduro Giant des Portes du Mercantour à Valberg (VTT), and the Marathon Côte d'Azur Nice-Cannes, starting 2016.

- We are going to use all of the digital devices in order to position this new sports offer.

- A reception charter adapted to athletic tourists will be created.

- Finally, we will solicit Atout France in order to make the international brand "Côte d'Azur" carry a Destination Contract around the theme "Côte d'Azur, land of events."

TourMaG.com - Is sport really an attractive activity for tourists on the Côte d'Azur?

David Lisnard:
"Yes it is. Sports can have a three fold positive impact on tourism:
- It generates trips of participating athletes, support teams, and spectators.
- It enriches the tourism offer. While tourists often have another main motivation (beach, culture, shopping, business tourism etc.) they appreciate having a wide range of activities available to maximize their experience in the destination.
- It contributes to conveying a positive image of the destination Côte d'Azur.
Out of the 11 million tourists who travel to Côte d'Azur, 9 do so for leisure. The segment of the clientele strongly motivated by athletic activities accounts for 4% of leisure tourism.
Then add the day visitors, who do not spend the night, amongst whom 12% have an athletic motivation (or come to participate or attend a sporting event), accounting for a volume estimated around 1.5 million days of activities.
Our goal is to double in 10 years the portion of tourists attracted by a sports motivation, to reach 700,000 trip annually."
TourMaG.com - From which countries do the most sports-hungry tourists come from?
David Lisnard:
"French visitors seem to be the most motivated (rate of sports practice is at 23% for the French versus 12% for foreigners.) But the taste for the sport varies greatly depending on where our visitors come from.
The Dutch, Belgians, and Scandinavians are major fans of sports activities (15%), contrary to Asians (5%). The longer the stays are, the higher the sports activity is."
La région Côte d'Azur met le paquet sur les activités sportives pour séduire les touristes !