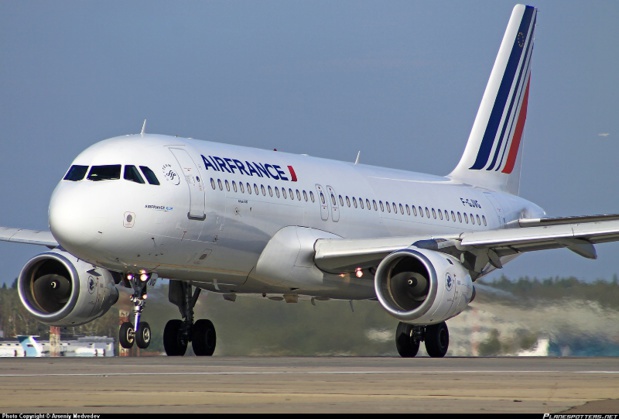 An Airbus A320 of Air France was found tagged with the inscription Allah Akbar in the airport of Casablanca. DR
It is a rather worrying inscription that was found on Thursday July 23rd, 2015 on an Airbus A320 belonging to Air France.
During a resupplying operation at the Casablanca Airport in Morocco, the on-the-ground personnel found the tag
"Allah Akbar" on the right wing of the aircraft
, right next to the kerosene opening.
An information revealed by the Moroccan newspaper goud.ma and confirmed by Air France.
"Indeed, we did find a graffiti on one of our planes. We cannot, however, confirm its nature,"
declared the Air France press service.
Is safety threatened?
An investigation has been launched to know if this inscription was made at the Charles de Gaule Paris airport or in Casablanca.

The expression "Allah Akbar" that means "God is great" was chanted by the attackers of the Charlie Hebdo newspaper.

It is now largely used as a war cry in numerous videos of armed fighters claiming to belong to various terrorist organizations.

This event could restart the debate around the safety of aircrafts during on-the-ground maintenance phase.