Responsibilities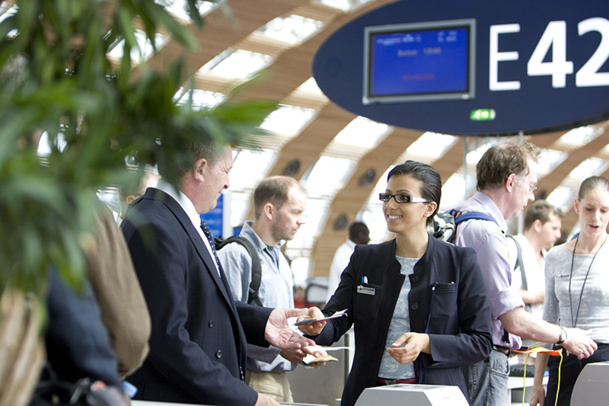 The security agent is responsible for ensuring the safety of passengers at the airport from the screening of passengers to luggage check- DR: Virginia Valdois for Air France
At an airport, the security officer is responsible for ensuring the safety of passengers at the airport.
The tasks are divided between the screening of passengers and cabin luggage as well as personal effects through scanners.
He also performs the verification of crew personnel, and airport staff on the airside area.
His position is at the controls before entering the airside area or in the airlock spaces at flight connections.
The work requires wearing a uniform and team functioning, as well as working unusual hours including weekends and holidays.
At an airport like Roissy Charles-de-Gaulle, the checkpoints can check up to 5000 people every day.
The different tasks include:
- Welcoming passengers
- Verification of documents
- The positioning of personal belongings on the belt to go through the X-ray machine
- Viewing for object and baggage detection through the X-ray machine
- Palpation and control of people with a magnetometer
- Searching luggage
- The application of operating procedures in case of detection of illegal item in the cabin
Highlights
- Working in an airport environment

- Contact with a multinational public

- Diversity of missions based on acquired training

Training
It is a position that requires an airport badge and particular amenities, issued by the Prosecutor of the Republic and by the Prefect.

Candidates must necessarily have the Certificate of Qualification of Airports Security Agent (CQP ASA) and the certification of ENAC.

This training is provided in contracted agencies by the DGAC

Wages
€1,500 and €1,700 gross pay without surcharges.

Qualifications
- Certificate of Professional Qualification ASA

- Knowledge of safety procedures

- Fluent French and some English

- Physical fitness tests (being able to stand for long periods of time, color vision...)

- Ability to work in team

Recommended qualifications
You have always loved the atmosphere of airports and you like order. You are both strong and flexible, and you know how to be assertive.
You also have the following capabilities:
- Ability to focus and be attentive
- Curiosity and initiative taking
- Sense of service
- Great presentation
- Discipline and self-control
Opportunities and professional development
The security officer can rise in the ranks of his service company, or be required to work in airports of larger attendance.

Transversely, he may be hired by any company using a monitoring and security service.

Testimony of professional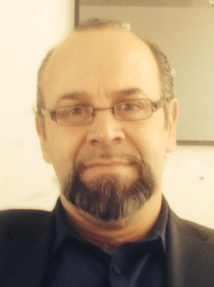 Naim Hamiche - DR
Naim Hamiche, local operations manager and regional corporate director at Securitas, based at the Nice Côte d'Azur Airport


"The role of the security officer has evolved in recent years towards more commercial functions. We recruit candidates now almost 70% based on their relational capacities. We also require more advanced knowledge in English.

This does not preclude that we also require rigor in accordance with the regulations and they must have the capabilities in managing conflict.

So we often hire young people with sales experience in hospitality.

For the last 4 or 5 years, the state has withdrawn from many tasks of airport control giving us more and more responsibilities depending on the contracts.

Personally, I arrived in Nice in 1996 as a security agent and I rose in the ranks in just four years.

I was able to witness the progress of this privatization and I enjoyed having gradually a wider range of tasks under my supervision.

Controls are not limited to baggage claim and boarding passengers.

Depending on the contracts, we also conduct document checks for some companies, aircraft surveillance, control bunkers, or cargo, we use dogs and handlers in some cases, or we verify access to the platforms by staff vehicles.

We can sometimes make rounds and patrols on the airport ground and verify the neighboring access. No two days are alike.

This is also what makes this profession attractive. In an international company like Securitas, a world leader, the growth opportunities are plentiful, and the company encourages internal promotion.

This is a perfect environment for an open, voluntary and rigorous young worker. He or she will not be bored!"