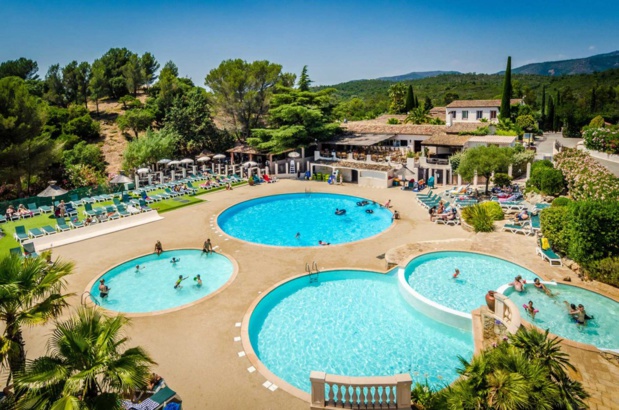 Esterel Caravaning
When they opened the doors of their open-air hotel 40 years ago, Jean and Jacqueline Laroche transformed 12 acres of garrigue at the heart of the Esterel.
Aurore Laroche, their daughter, who has been running the campground for nearly twenty years tells us:
"At the time, there were only three tree-less hills filled with rocks. But we also had two heated pools, two tennis courts, two squash rooms, and eighteen camping spots with individual sanitaries, which was very innovative at the time. And then 30,000 trees were planted.
Now, Esterel Caravaning has become a luxury open-air hotel area adored by our clients, who come from all over France and Europe."
From 90 to 160 m², the lots are adapted to all vacationers.
Caravans, camping-cars, motorhomes, or even American trucks are welcomed. As for our mobil-homes, they range from a mini-suite of 16m² for 2 to 4 people, to a "palace" of 39 m² for 7 to 8 people, with three rooms, mezzanine, two bathrooms, shaded terrace and jacuzzi.
Nominated as "Europe's best family campground" in 2009 by Alan Rogers and "Best 5 stars campings 2014" by the ADAC and the ANWB, the facility hopes to continue seducing clients with its ideal location and its high-standing infrastructures.
For its 40 year anniversary, Esterel Caravaning wished to offer new equipments to guests.
Aurore specifies:
"The aquatic space was transformed! In addition to the five pools, a new complex was built to provide an additional 1800 m²! In this way, right next to the "historical" pools, we can now swim inside a Hollywood decor shaded by palm trees. We surrounded the new aquatic space with a magnificent wooded terrace, a perfect solarium to sunbathe in… or in the shade, on the lounging chairs, under the palm trees."
Practical Information