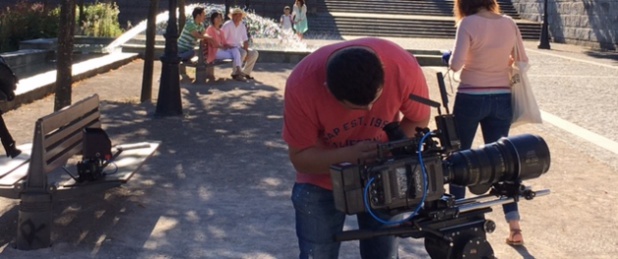 The region's CRT is currently supporting the Chinese Tour-Operator Caissa in the shooting of a promotional commercial of the destination - DR : CRT Hauts-de-France
While the Chinese visitor rate in Europe has dropped by 30% since the terrorist attacks of late 2015, the Hauts-de-France region is not giving up.
The Regional Tourism Committee (French acronym CRT) of the region is currently assisting the Chinese tour-operator Caissa in the creation of a promotional commercial on the destination.
The objective?
"Reaching an audience of millions of potential Chinese visitors,"
specifies the CRT in a statement.
The video will be broadcasted in movie theaters in China, on China Central Television (60 million viewers daily) and on Youku, the Chinese equivalent of Youtube (0.6 billion clicks daily.)
This desire to attract the clientele emerged from an observation:
"in 2 years (2012-2014), the Chinese clientele became the first foreign clientele of the Chantilly Castle,"
states the CRT.
In 2016, the visitor rate of Chinese tourists should stay the same (around 15,000 visitors) and revenues could increase by 68% (equalling 700,000 euros in revenues in 2016), thanks to the extension of the program.
"Even though this expected growth is lower than the objectives put in place by the region before the wave of attacks and protests, the disaffection of foreigners particularly felt in Paris should not impact the regions to the same extent,"
adds the CRT.
Hauts-de-France : le CRT poursuit son opération séduction de la clientèle chinoise