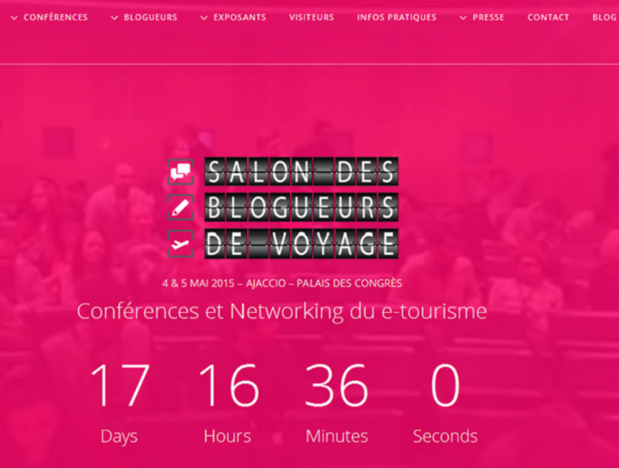 The 2nd edition of the Travel Bloggers Trade Show will take place in Ajaccio next May 4th and 5th.
i-tourisme: When did you start working with bloggers? What types of operations have you already undertaken?

Florence Valette: «We have been working with bloggers for around 2/3 years. This is still relatively new to us.

We organize individual blog trips, international group blog trips including France.

Bloggers receive all of our press releases, but we have not yet established a communication strategy that targets bloggers.

In fact, we are now organizing a trip for international "Intragramers" and a specific operation for France.

Thanks to our participation in the first Travel Bloggers Trade Show in 2014, we have met bloggers in order to identify their needs and to put in a place an efficient way to work."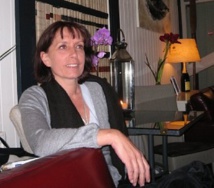 Florence Valette of VisitBritain tells us about her relationship with bloggers, on how the tourism office works with them. © Florence Valette
i-tourisme: How did your relationships with bloggers evolve? Do you integrate these new communicators in your marketing budget? Do you pay them? Have they become professionals to consider in a communications strategy?

Florence Valette: «At first, we were reactive and responded to demands on a case-by-case basis.

Then, the offices in London gave us the goal of organizing a certain numbers of individual blog trips around various themes: food, fashion, family…

After that, we organized our first group and international blog trips, gathering bloggers from all over the world.

Now, each of our communication campaign emphasizes blogging group trips:

- Paddington Campaign is GREAT with a family blog trip in London
- Country Side Campaign is GREAT, an operation that is executed with the Travel Blogger Collective.
- Sport Campaign is GREAT and the promotion of the Tour of Yorkshire cycling event: a blog trip in Yorkshire after the inauguration of the race…

Globally, we differentiate the operations with bloggers in 2 categories:
1. The blogger is considered a "journalist." In this case, we pay travel fees (everything or some parts), and wait for a minimum of posts (photos) and articles. This goal is fixed in advanced and defined through a contract. We do not pay bloggers, that is handled by the press relations service.

2. The operation is considered like a marketing operation and is part of our strategy. In this case, we pay the bloggers and define jointly the plan of action for our marketing objectives. The marketing team manages this operation.

In the long run, our Social Media team will also be implicated in order to better integrate the blog operations to our social media strategy."

i-tourisme: Concretely, what do bloggers provide you with? What makes them different? What are the results for their campaign at VisitBritain?

Florence Valette: "We're orienting ourselves more and more towards Content Marketing and bloggers have an important role to play by producing content - text and photos - for our cause.

We see them are prescribers and "influencers" capable of carrying our messages in all of their communities depending on their areas of interest.

They convey lived experiences, making them particularly credible for our target audiences. Their discourse is most often positive and objective.

Our greatest difficult is to identify them and get an idea of their influence.

The results are still hard to measure but we're working on the establishment of an evaluation system.

Some foreign tourism offices, including Germany and Flanders, have already taken that step and put in place measuring and evaluating tools."