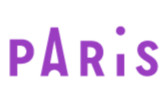 From march 9 to 15, Paris welcomed a reward trip of the company Amway Chine. 1,600 Chinese stayed 5 nights in Paris, representing 8,000 nights.
"While the November attacks have incontestably induced a slowdown of this surge, this market still remains essential for the destination. Indeed, China is now at the top of the ranking and reaches third place of countries investing toward Paris (Grand Paris, out of France)"
, specifies a press release of the Tourism and Congress Office of Paris.
The menu of festivities included:
4 Gala dinners at the Versailles Castle in the Galerie des Batailles, paired with a private visit of the Castle and complemented with fireworks, upscale excursions at the Chantilly Castle and to the large homes of Champagne.
The Parisian part, on its end, included a visit of Montmartre, a cruise on the Parisian Boats, the unmissable tours of the Eiffel Tower and Notre Dame, Louvre, Orsay, and Rodin museums, and some shopping time at Fragonard, Printemps and la Vallée Village.
"A strong signal for Paris"
"In this period of post-terrorist attacks, the fact that the capital is still being chosen sends a strong and encouraging signal. The Chinese agency CYTS, one of the 3 most important on the market, in charge of the organization of this event, has worked long months in advance with the Tourism Office and Parisian professionals to carry out this project and make Paris the destination of excellence,"
highlights Pierre Schapira, President of the Tourism and Congresses Office.
Also on the program:
dinners at Carré des Feuillants, at the restaurants of Joël Robuchon or Michel Rostang, or shows at the Opéra Garnier and Opéra Bastille, the Moulin Rouge and the Lido.
A large meeting gathering all of the
1,600 participants took place at the Carrousel du Louvre catered by Potel et Chabot.
As for accommodations,
12 intramural Parisian hotels were selected
: the hotels Starwood, Marriott, Pullman but also the Royal Monceau, Plaza Athénée, Shangri-La and the Four Seasons George V.
Voyages de motivation : 1600 Chinois de la société Amway Chine à Paris