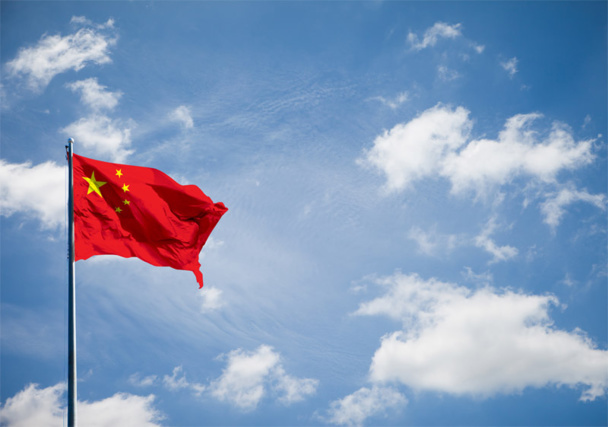 China, a true eldorado for French hotel groups. Chine © phloxii - Fotolia.com
Last year, the Chinese government incited its citizens to go on vacation.

Through the publication of "Guidelines on tourism and national leisures" it hopes to stimulate domestic tourism and make the sector a pillar of the national economy.

To do so, local professionals need to base themselves on the expertise of foreign partners that will help to develop their market.

A call that major French hotel groups have not taken lightly.

Since a few years, they multiply partnerships with Chinese players to implement their brands in the country and attract new clients.
Accor has its eye on the Chinese market
The latest to join the club, Accor, the European leader and 6th largest hotel operator in the world, has just teamed up with Huazhu.
A much younger group, founded in 2005, that owns 1900 hotels in 280 Chinese cities. In less than ten years, it managed to reach the 13th spot in the world ranking.
"This partnership will enable both groups to speed up their development in a region that is experiencing an extremely rapid growth of its domestic clientele and that is the world's first issuing market"
states the press service.
Huazhu will handle the exploitation of low-cost brands (Ibis, Ibis Styles), mid-range (Novotel and Mercure) as well as the Grand Mercure in China, Mongolia, and Taiwan.
Accor will keep its hand on high-end establishments (Sofitel, Pullman, MGallery and The Sebel) even if its new Chinese partner will become a minor shareholder (10%) of its luxury activity in China.
in the next 5 years, Huazhu is expecting to open 350 to 400 new hotels under the Accor brand.
Louvre Hotels Group could be sold in 2015
Accord isn't the first group to have its eye on the great potential of the Middle Empire.

In 2011, Louvre Hotels Group, the 2nd major group in Europe with 1200 hotels in 43 countries (Première Classe, Campanile, Kyriad, Tulip Inn, Golden Tulip, and Royal Tulip) partnered with Jin Jiang Inn, the leading Chinese hotel group.

An acquisition that could materialize within the first trimester of 2015 for an amount estimated between 1.2 and 1.5 million euros.
Club Med already owns three villages in China
Another player interested in China for a long time is Club Med.

Located in the country since June 2010, the Trident brand had given 10% of its capital at the time to the conglomerate Fosun.

This had enabled it to open three villages on location. The first was inaugurated in the ski resort of Yabuli in 2010. The second, opened in September 2013, is a nature village in Guilin (south of the country) at the heart of a UNESCO listed site.

Finally, the last one is located on the Dong'ao island (south of China), a entire seaside destination.

The Club hopes having 5 establishments by 2015 and make the Chinese market second to France's, with 200,000 clients.

Projects that are currently on hold while waiting for the battle between its Chinese shareholder Fosun against the Italian Andréa Bonomi to settle down.

Pierre & Vacances wants to create Park Centers in China
Last one to join the race, the Pierre & Vacances group, with the signing in early December of an agreement with the Chinese real estate promoter Beijing Capital Land.

This major company generates 12 billion active euros, it is usually focused in real estate infrastructures, and financial services. A large landowner, it will allow Pierre & Vacances to build touristic resorts following the model of its French properties in the suburbs of Pekin and Shanghai.

All these partners will certainly allow French groups to set up on a market that is going to experience an exponential growth with a potential of 1394 billion clients in hand.