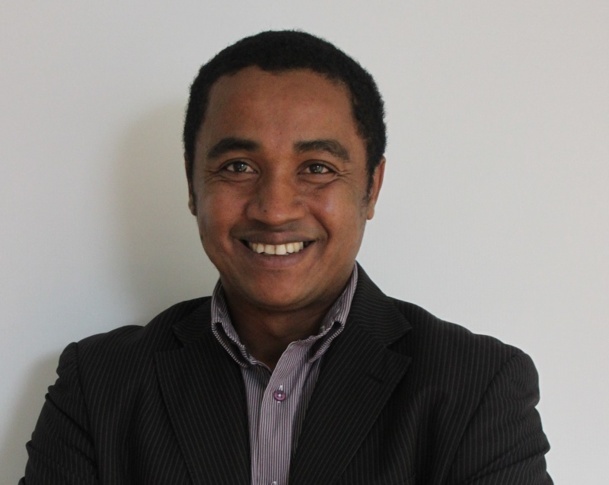 Patrick Ramonjavelo, Product Manager of Air Solutions from Amadeus
i- tourism: At Amadeus, what is the role of low-cost airlines?

Patrick Ramonjavelo: "We count more than 70 low-cost airlines available for sale in our system. Among them, there are the so-called "non-BSP" companies such as easyJet who are, initially, not naturally distributed by a GDS companies.

So we had to develop the technology so that they can be sold by the agencies as "conventional" companies.

i-Tourism: Why is it important for Amadeus to develop low-cost solutions?

PR: "In a context where the market share of low-cost airlines is continuously growing , reaching up to 40% in Europe in 2013 and about 25 to 30% in France, we enable our customers to fully benefit from this trend.

Today selling a low-cost airline, including easyJet, has become a priority for agencies, it is not an option from what they tell us.

Especially since easyJet has big ambitions for France."

Automatically modify flights and easyJet services on Amadeus
i- Tourism: Can you tell us the story of your collaboration with Easyjet?

PR: "Since December 2007, we connected easyJet 's inventory to our system and we have constantly developed new features to meet the demands of our agency clientele.

Since March 2014, they can now automatically change flights and services for this low-cost airline. Therefore, agencies gain in productivity and efficiency in the processing of their customers' requests.

This new modification tool follows the launch, since last September, of the "Light Ticketing" which standardizes the booking flow of low-cost airlines for travel agencies, by making it identical to conventional carriers belonging to the BSP: display in the usual format, segment reservation, pricing, broadcast, additional services (seats, luggage...)

EasyJet the first low-cost company to adopt the Light Ticketing, is again a pioneer in offering this opportunity for agencies.

Today, everything is automated. This is a first. This is not trivial because 7-10% of tickets issued are changed at least once. And on the business segment, this numbers are higher.

This is the key to quality customer service."

i-tourism: The objective is to have a sale procedure similar to companies in the BSP for sales but also for after-sale services. Can you explain the benefits of such a service?

PR: "Travel agencies receive all easyJet rates by selling this carrier in the Amadeus system. And even more since we offer "inclusive price or Inclusive Fare", which is not sold on the website and that packages the flight with the allocation of a seat and luggage.

On the other hand, the travel agent can compare easyJet prices and other carriers operating on the same route. This guarantees that it will offer the best price to the client.

Another advantage is that the agency does not need to do manual billing. With Amadeus, the sales accounting and request modifications from easyJet are automatically transferred to the billing system.

This saves time and billing without data loss, or a risk of error."

Improved customer service
i-tourism: A technological advancement that saves times but also money for the travel agent? Is it revolutionary for a GDS to offer such a solution for a low-cost company?

PR: "This is a sign of easyJet trusting Amedeus. Our goal is to meet the growing customer demand through our new technological tools.

We met the technological challenge by providing a flow of identical sales to BSP companies. And this translates into saving time and money for the agency.

The automatic changes can be done in less than four minutes, whereas before agents had to go through the company's helpline.

With this new option, travel agents no longer have to go through easyJet'a call center for after-sales operations.

At just a glance, they can inform the customer about flight changes. And the billing is done automatically.

Customer service is improved because the agency is able to provide travelers with an efficient and reliable service. This increases flexibility and hence productivity to agencies, they are now directly involved with every step of the reservation."

i- tourism : Do you have any feedback from travel agencies ?

PR: "The number of agencies that sell easyJet through Amadeus has doubled with the introduction of "Light Ticketing" in September 2013.

We have developed easyJet support systems through media tools, webinars, "web forums." We explain with concrete examples, how to sell and modify easyJet via Amadeus.

We've been seeing a high conversion rate through this support. Over 70% of participants then use this sales output for the low-cost airline."

i-tourism: Are other companies interested?

PR: "We are currently working on the upcoming launch of Transavia, and we have requests from other low-cost companies that are not in the BSP.

It is important to succeed with easyJet to pave the way for others."

What agencies are saying:
After booking, Amadeus offers automatic flight and services changes for easyJet.
"The automatic modification allows us to be more productive. Simple, fast, and efficient it will be more fluid than our current exchanges. We not longer have to deal with EasyJet call center! We will reduce our phone bill and most importantly, we can better satisfy our traveling customers."
Julien Antoniazzi - Team Leader - Agency Veloce 21 - Selectour/Afat
"The automatic modification of flights and services on easyJet facilates client management. No more calling easyJet! Economy and efficiency are the keywords. We now use Amadeus from beginning to end."
Véronique MASCLE - Key account manager at Sembat Travel (Manor)
Save the date! June workshops with Amadeus and easyJet:
- June 17 from 2pm to 2:45pm: Web Forum "Selling and automatically changing easyJet flights and services on Amadeus"

- June 24 2pm to 2:45pm: Web Forum "Selling and automatically changing easyJet flights and services on Amadeus"

These workshops are reserved for Amadeus customer agencies.

For more information, please visit Amadeus Professionals or contact your sales team.