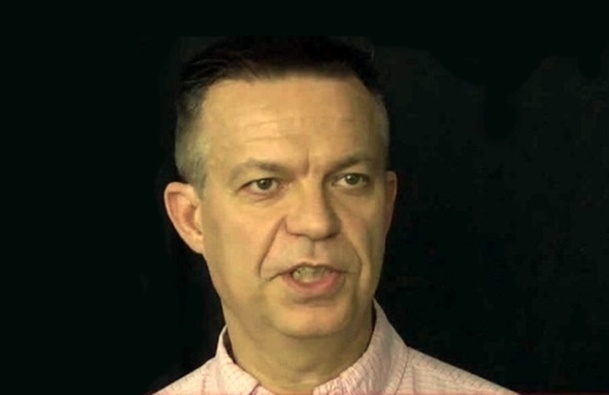 Olivier Morel, manager of information systems at Kuoni
i-tourism: You have regained your technological independence. What are the consequences for your B2B website?

Olivier Morel: "For two years, I managed a group project at the European level in Zurich.

After having globalized everything for five years, we are now relocating it all in just a few months.

One year ago, it was a global system. Any time we wanted to make a change, we had to take a ticket number, and go in front of an international committee. This method guaranteed good results.

But in practice it was not so simple, it made progress difficult and an inability to instantaneously respond to specific needs.

This standardization has been catastrophic for Kuoni France. From November 2012 to January 2013, we did not have a BtoB website anymore.

Today, the logic is totally different. Since March 2013, the entire system has been taken over.

The new website is developing day after day. The metamorphosis is gradual.

But we are witnessing a deficit in the market. Because, understandably, we have lost the trust of travel agencies. They are pragmatic, a BtoB website either works or it does not.

We need to regain their confidence by creating new features that will not disappoint. This is our challenge."

i- tourism: What is your strategy to redesign the pro website?

OM: "First of all, the BtoB site has regained its exclusive BtoB function. Before it was integrated into the BtoC website, and was only enriched with extra features.

But it did not work, Travel Agents need a quick and easy tool.

Also, our production targets have declined. Our strategic priorities are focused today on the Indian Ocean, the United States and Canada with "à la carte" features.

Our "Holiday Fabulous" creation for the United States is one of our developing centers. We are one of the leaders on "à la carte" services to the USA.

We stopped doing "à la carte" for Africa and Asia.

Our goal is to provide a relevant web tool for travel agencies that reflects our strategic direction.

In the coming weeks we will be launching a website dedicated to simplified and efficient "à la carte" services. This new service will provide flight, the hotel, tour, and rental car bookings...

Today, we present ourselves as a multi-specialist, and multi-sector, meaning that it is possible to book several hotels for one itinerary.
Kuoni is betting on Big Data
i- tourism: As a multi-specialist, what are you improving to make your website professional and effective?

OM: "We are working on a lot of changes that are not necessarily visible like a nice tablet application but are essential, such as the Big Data.

How to process, present and make reliable our data, that is the challenge.

When a client asks us about our BtoB site, the Big Data allows us to successfully respond to the request as quickly as possible.

What is put in place on the BtoB site is transfered to our other channels: the BtoC website as well as the Orchestra platform that has helped us a lot in this process.

We accomplish substantive background work that may not be visible to the naked eye. We are not a gimmick.

In our view, this is the backbone of our project."

"Creating strong relationships with Global Distribution Systems (GDS)"
i- tourism: It terms of logistics, how do you make it work?
OM:
"The real challenge is achieving to make travel stays flexible.
We are establishing strong links with GDS, like Amadeus and Galileo, to get the best real-time availability of products.
We are very close to
Gullivers Travel Associates (GTA)
, an agency specializing in online services, which was acquired by the Kuoni Group in 2011.
GTA has a database of 45,000 hotels and transmits us real-time availability in the sector.
The next step is to do the same for car rentals, then transfers and excursions.
We also work with two U.S. incoming agencies, ATI and ART, that can provide us with real-time data."
i- tourism: These novelties are already at work on the BtoB website?
OM:
"Yes, they are already visible. We have also developed tools to check the satisfaction rates of the requests, as well as price accuracy.
Our numbers show 90% satisfaction, and we will increase this rate."
Creating competitive rates
i- tourism : What will be the cost of this make-over?
OM:
"Between 1 to 2 million euros. We want results by the end of the year."
i- tourism: Are there other development efforts to come?
OM:
"We are relaunching the United States' "à la carte" options with a more illustrative website version as well as another version that should see the day at the end of year.
We want to help agencies enhance their ergonomic and design features.
Within two months, a graphical improvement of the online quotes system will be released.
We also envision boosting competitive rates.
For example, Booking always offers two rates: one is lower and the other has cancellation options. The individual client knows that. Agencies as well. But the sale conditions are often too complicated for such flexibility.
The management of integrated BtoB public rates will be reviewed so that the agent can offer several prices with different conditions. Practices must evolve, and we must adapt to new uses."
As Emmanuel Foiry said: "80% of our success will depend on new technologies."
While reducing operating costs, our goal is to have a good technological tool in order to be agile and responsive and thus competitive in front of large groups.
When you are a multi-specialist, you must wear multiple hats!"
http://pro.kuoni.fr/