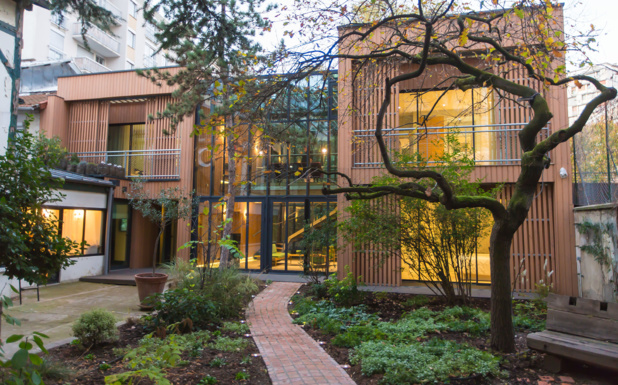 Eden Lodge Paris
The Eden Lodge Paris sets itself as a model of ecological construction in an urban space: a home with a wooden framework, low consumption, in a wooded garden of 500m2, equipped with all the latest ecological innovations (wood pellets boiler and solar energy, Japanese toilet, rainwater harvesting, air purifying tiling…)

And this ecological luxury is truly at the heart of Paris, two steps away from Père Lachaise, in the Bastille neighborhood.

"We were motivated by the lack of high quality eco-hotels in the capital. We wanted to create a Zero-Carbon home that would become the first luxury Parisian ecolodge.

Then we wanted to integrate all of the latest environmental technological innovations in order to provide optimal comfort to our guests. Ecological luxury is also another concept of luxury," explains Yves Benouaich, President of Eden Lodge International.

The house has 3 rooms and 2 suites overlooking the garden, adorned in a style that is both cozy and design. The veranda and kitchen are shared. Finally, one of the suites is wheelchair accessible.
Practical Information
Eden Lodge Paris
175, rue de Charonne
75011 PARIS
Phone.: +33 (0)1 43 56 73 24
www.edenlodgeparis.net
Rates
: €225 per room (30m2), €350 per suite (50m2), organic breakfast offered