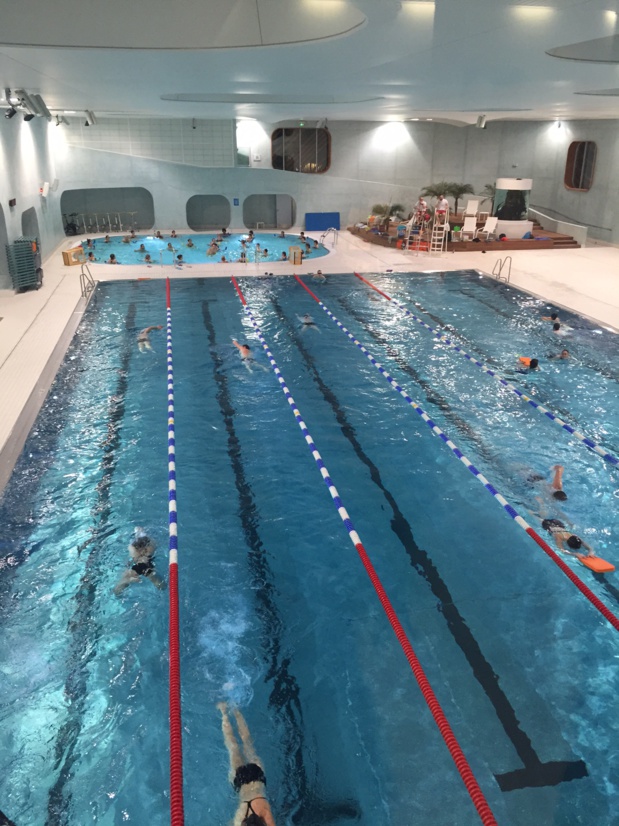 AquaZena Pool in Issy-Les-Moulineaux
TourMaG.com: How did you take part of this swimming pool project?

L.D.: "I found out that M.Santini, the mayor of Issy-les-Moulineaux was an avid fan of Feng Shui, so I sent him one of my books without thinking much of it. A few months later, I was contacted by the city to take part of a Feng Shui swimming pool project, and the project took off…"

TourMaG.com: What was your role?

L.D.: "First, my primary task consisted in drafting the requirement specifications: organization of the structure, exterior, colors, materials etc to allow for an optimal circulation of energy. Then I analyzed the different projects presented and oriented the decisions on the project that respected to the maximum the given requirement specifications."

TourMaG.com: What did you recommend for the space to become Feng Shui?

L.D.: "For the space to become Feng Shui, the entire structure of the building was thought out according to Feng Shui, especially the organization of the relaxation spaces, the offices, the changing rooms… This is based on, in part, the famous "bagua", a type of sudoku square that determines the energy zones.

Thus, we offered relaxation areas at the center in order to make a link with the remainder of the building. Finally, a color code and the concept of colored bubble was given to enable the creation of a coherent Feng Shui space, both esthetic and fluid, which explains the curves and the large shafts of natural daylight.

The general roof was also rethought for an optimal integration within the environment. A vital Feng Shui principle. Finally, just like the colors, I advised on the materials and specified the importance of these materials in bringing anchorage to the whole building due to the strong presence of water. Since Feng Shui allows for a link with all the elements: Fire, Water, Earth, and Air.


Practical Information
AquaZena Swimming Pool
140-144 Promenade du Verger
92130 Issy-Les-Moulineaux
Phone
: 01 46 29 93 70
http://www.vert-marine.com/aquazena-issy-les-moulineaux-92/piscine.php
Characteristics:
a 25m long athletic pool, a learning pool with mobile bottom, a children's pool, a cardio space (14 machines, 2 workout areas), a relaxation cardio space (with 1 hammam, 2 saunas, 2 solariums, 1 bar), 2 squash courts.
Rates
: €5.60 entrance to the pool. Several monthly pass formulas are available to combine the different activities.
Getting to Issy-Les-Moulineaux?
Car
From Paris: Périphérique Boulevard/R.D.7/R.N.189. 10 km from the center of Paris, 20 minute ride.
Public transportation to the pool:
TER : gare de Clamart. Bus : 169, 394, 290, 323, TUVIM
Issy-les-Moulineaux (Hauts de Seine) : la première piscine Feng Shui de France