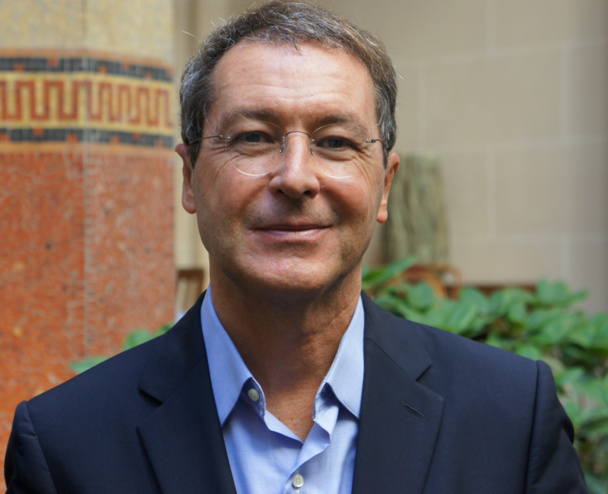 P. de Izaguirre: "We hope to acquire a new clientele that wants to enjoy quality products without needing to have a large budget" - DR: C.E.
Pascal de Izaguirre, president of TUI France, seems rather peaceful.
"We developed our winning strategy, with Marmara, and we're already starting to see results."
It's true that the "strategy" that was initiated last year seems to be on the right track.
Marmara is practically done with long-haul destinations and pursues its efforts towards "higher-end" services.
"We're pursuing our initial plan in terms of product improvement, while maintaining our position as the most competitive tour-operator on the French market.

Our focus now is to improve our clients' perception of the quality of the Marmara brand, in order to attract a new clientele."
To do so, most of Marmara's hotel clubs are labeled with 4 or 5 "M" (like tridents with Club Med or forks at Michelin.)
The establishments
"that don't correspond to our norms anymore have been dropped and new sites are now included in our offer,"
continues Marmara's president.
Develop the area of "unique clubs"
Gone are the "long term" contracts, that were discovered during the fusion, and that even after their termination will affect the accounts of this last term.
"But now everything is in order,"
specifies Pascal de Izaguirre.
Which allows the TO to introduce an increase of its offer,
with some new establishments that are not oversized, close to Antalya, Bodrum, Kos, Lanzarote or even Agadir.
With this constant worry of showing a
"product of quality while maintaining an undeniable competition in terms of rates.

And we hope to acquire a new clientele that wants to enjoy high quality services without needing gigantic means."
Another part of Marmara's
"winning strategy" is the development of the group's "unique clubs", such as Splash Worlds, Suneo, couples, and other Magic Clubs - the "international" concepts of TUI!
Finally, inside this strategy, Marmara is counting on departures from the province since close to 68% of departures take place in airports in the province. 40 weekly flights are operated from 12 cities in France and four planes are based in permanence in Paris, Lille, Lyon and Nantes.
A full return to stability projected in 2015/2016
And to top it off, Marmara pursues it multichannel development while using technologies that are more and more performing.
Moreover,
online sales are constantly evolving
and make up around 28% of Marmara's business turnover.
"The goal for 2015 is to have 34% of our sales done online,"
adds Olivier Roche, web manager at Marmara.
And some great news:
the collaboration between DMCs and the web is growing and now allows agencies to get commission on sales effected online.
Enough to enable Pascal de Izaguirre to be rather confident on the financial results,
"even if they're still showing a deficit this year.

But for the next term, we should be almost back in balance, and we'll have a full return to stability by 2015-2016!"