The government isn't afraid to tax tourists . DR
We were starting to believe in it, in the tourism sector.

Our Very Normal French President had lyrically called it a "National Cause".

Then discreetly, this "Important Cause", because a "Important National Priority" to then fall back to just a "priority."

But this is all semantics… Yet we still believed in it, supported by the fact that no less than four ministers seemed determined to seriously face this problem, under the leadership of the most eminent of them all, Laurent Fabius.

During the end of the Tourism Forum, everything looked positive. Laurent Fabius introduced his great projects, Fleur Pellerin expressed enthusiasm and her desire to "boost" the case.

Montebourg, always hyperactive, was yelling a vibrant "Long Live the Republic, Long Live Tourism, Long Live France!"

Well, in less than twenty four hours all of this eagerness was cut short.

Because, despite everything, its great to have ideas, but you need the moolah, the dough, you know…the money to realize them.

And its well known, in France, we're never short of ideas. However, we've ben running after the bills for a long time. And we're not even close to catching them.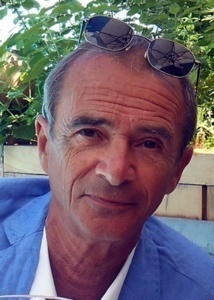 This is the sad, sad reality.

And our great deputies, hold on to their seats like dukes (meaning also their retirement plans), and they too have ideas on how to get the money flowing their way.

Because while tourism can be a powerful economic vector for the country, we can also use it to bleed out, nice and clean, those famous tourists that we are trying to welcome to our country.

So like always, all we need to do is tax. Nothing simpler than that.

Consequently, without having qualms, our great representatives, while being very quiet about it (yet not escaping the attention of those concerned), have voted to "raise the maximum of the tourist tax."

And not just by a little bit but by 500%! Damned, hell and damnation, as we say in good old comic books!

That's not all of it… The Parisians felt that they needed to stand out. Because for them too the accounts look a little bit dry!

All over Ile de France, we're going to need to find the necessary funding for our Transports, particularly on the future link between the capital and Roissy CDG.

Well there too we'll just tax. Simple and efficient.

Let's just make the tourist pay. But it won't be just him actually. But also the professionals, DMCs, hoteliers will all have to contribute more, due to the decreasing range of their profits, which are already quite slim. All to overcome the mismanagement of our politicians!

And obviously, everyone is very angry. I don't want to be pessimistic, but what is done is done and will stay that way, unfortunately.

Let us emphasize how much of a blow this is for our Tourism Ministers, and it is quite regretful.

Laurent Fabius, head of the Tourism Ministers has expressed his "strong opposition."

Might need to hold a tougher speech don't you think? That or change wallet…And the what about our flower, Minister Fleur, let's hope she doesn't soon wither!