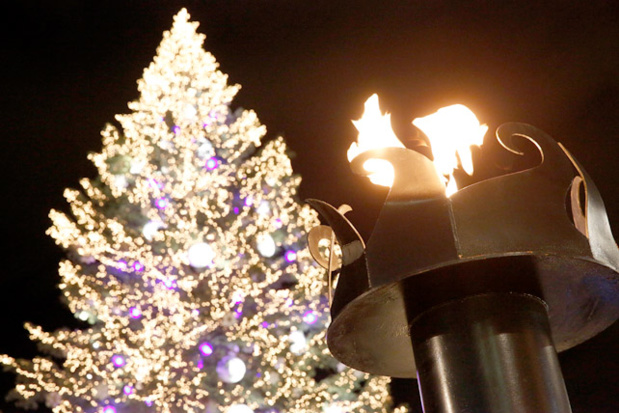 © F. Badias / Cus
A Middle Age tradition in France, Christmas markets in Alsace region are very popular and attract many French visitors and tourists from around the world every year.

After the occurrence of several terrorist attacks in France in 2015-2016, travellers might be scared about big outdoors events and gatherings.

Organizers remain optimistic and work hard to maintain the tradition. Creativty and safety are the keywords of this 2016 edition.


Strasbourg: Christmas celebration throughout the city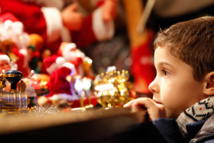 © F. Badias / Cus
Strasbourg is getting ready for the 2016 edition of
one of the oldest Christmas markets in France
.
Strasbourg Christmas markets are a not-to-be-missed event getting more and more popularity every year. This year, the event will take place between November 25 and December 24, making you dream and live the festive traditions more than ever.
Some 300 wooden cabins will showcase savours and lights for a magical atmosphere. Twinkle lights, gigantic Christmas tree, historic monuments, seasonal animations and Christmas carols will conribute to a bigger than life event.
This year, Strasbourg Christmas markets will be pedestrian only.
Special safety measures have been taken to optimize visitors'security.
Pedestrians will be randomly controlled, motorized trafic will be forbidden on the Grande Ile 10am-8pm (and thoroughly controlled before and after these hours).
Parking on Grande Ile and in Kléber, Gutenberg, Tanneurs and Broglie parkings will be forbidden (except for pass holders).
Some subway stations will be closed and some animations might be cancelled or modified to ensure maximum safety on the Christmas markets.
www.noel.strasbourg.eu
This year, experience the magic in Colmar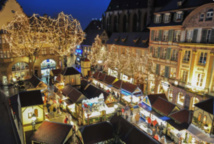 Photo: Colmar Tourisme
A big variety of tourists come each year to Colmar to experience the magic of its Christmas markets.
In 2016, Colmar expects some 1.2 -1.5 millions of visitors between November 25th to December 31st. Tourists will mainly come from France, Germany, Switzerland, Belgium and Itlay.
180 artisans and exhibitors will be spread over the five Christmas markets in the city to present their craft and products and to give a unique atmosphere to each place.
A traditional festive atmosphere in a theater-like setting will seduce children and adults alike. Come and taste local products, listen to Christmas carols in the streets and on plazas and come to warm up in indoors markets to fully experience the Alsatian.
Special safety measures for this kind of event have been implemented and reinforced to secure visitors' peace of mind.
http://www.noel-colmar.com/
Mulhouse celebrates the season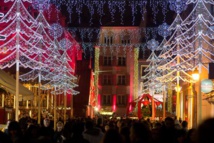 Mulhouse celebrates Christmas with its famous traditional markets. Sweet savours, handycraft, a big wheel, an ice skating ring, Christmas lights, Christmas carols... Come and join the party this season.
Some hundred exhibitors will contribute to the magic with their products and creations to enchant young and adult crowds.
The legend of Filomée and her colourful fabrics sprinkle its poetry and lights on Mulhouse's markets. Admire the colours, strass, twinkle lights, rhinestones and glitters... Step into a world of beauty, legends and festivities from November 24 to December 27 2016
The venue will be video protected and random controls will be performed on visitors by the national police and safety guards for a greater safety.
http://www.etoffeeries.fr/
Alsace will not derogate from its traditions
The region represents French values such as gathering, sharing and celebration by multiplying efforts and initiatives to offer visitors a magical season with its famous Christmas markets and its "joie de vivre".

Strong safety measures have been implemented to show that the region pays a thorough attention to security and intends to perpetuate festive traditions.